Velainu Vandhutta Vellaikaaran Movie

Photos
View More Velainu Vandhutta Vellaikaaran Photos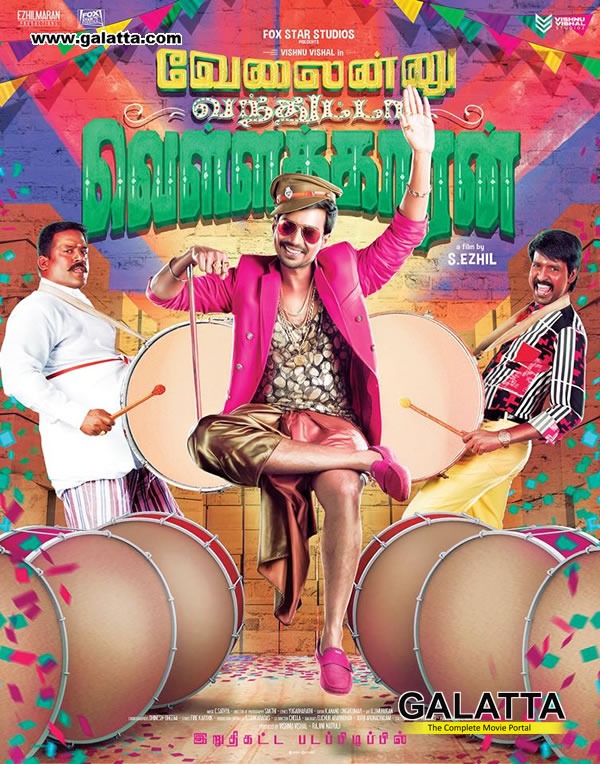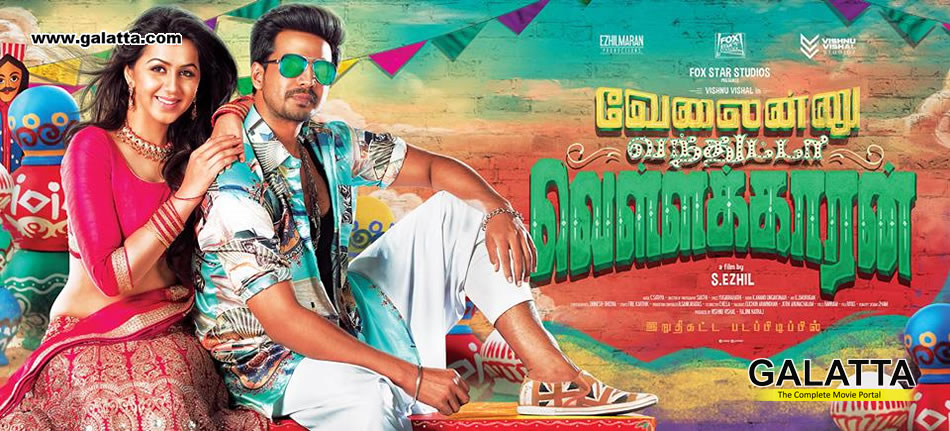 Velainu Vandhutta Vellaikaaran Movie review
Director - Ezhil
Starcast - Vishnu Vishal, Nikki Galrani, Robo Shankar, Soori

A local MLA (Robo Shankar) has a bunch of enemies and a loyal right hand, Murugan (Vishnu Vishal) who cannot do any given task properly. The plot of the film is the search of a 500 crore treasure they learn about from a dying minister. Where is the money? Who finds it? What happens to the MLA? All these questions are answered in this comic caper that manages to entertain you throughout.

Thumbs up:
The lead actors, Vishnu Vishal and Nikki Galrani have firm strog performances.

All the characters are scripted well by the director. Soori, Robo Shankar and other supporting actors keep us giggling throughout.

The director has succeeded in making VVV a commercial film. All the ingredients- romance, comedy, songs, drama, action - are present in the right quantities.

The visuals are colourful and pleasing. It will appeal to some sections of the audience.
Coupled with perfect timing, the dialogues are well-written.

Thumbs down:
You don't expect logic when you go to watch a film like VVV.

The film could have been tighter. The first half seems like a drag.

VERDICT -
Despite it's flaws, Velainu Vandhutta Vellaikaaran is a laugh riot that makes a good family entertainer.