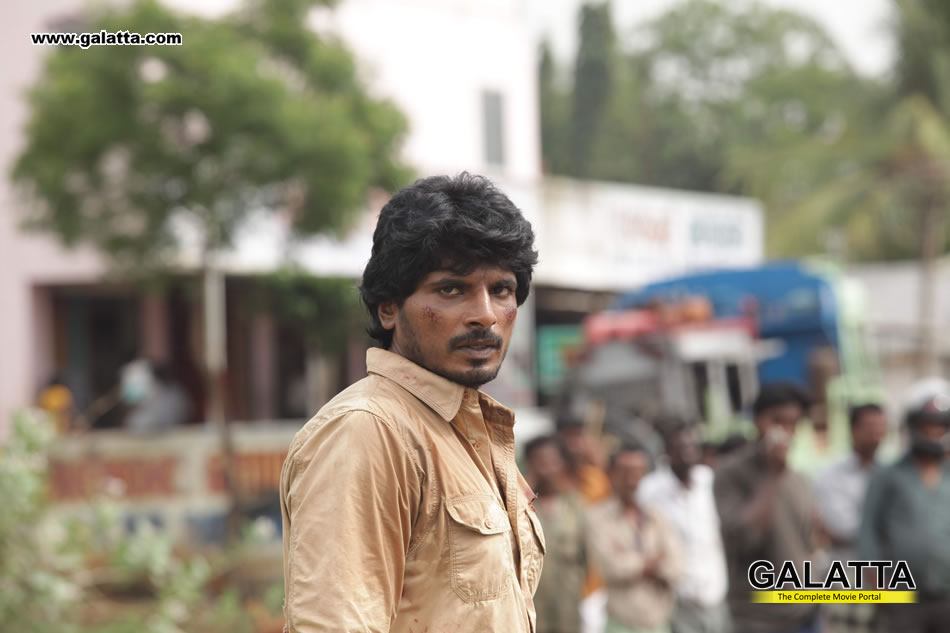 Vathikuchi Movie review
Vathikuchi is Murugadoss' latest production venture in association with Fox Studios. The film directed by debutant Kinslin and introduces Murugadoss' brother Dileepan as the lead hero. The starcast also includes Anjali, Saranya, Jayaprakash, Raja, Jegan and Rajsree. Gibran (of Vagaai Sooda Va fame) is the music director. Let's take a look at the plot...

Shakti (Dileepan) is a share auto driver who falls heads over heels on Leena (Anjali). She travels in Shakti's auto daily and he tries his best to woo her. Meanwhile, a series of incidents leads to trouble and Shakti earns the wrath of three groups (headed by Jegan, Jayaprakash and Sampath), who are now behind him to seek revenge. The story now shuttles between an auto driver's love and the revenge drama. Watch out the film on big screens to know what happens next...

Newcomer Dileepan is perfect for the role of kind-hearted Shakti. Both his looks and costumes are convincing for the role. Anjali is a treat to watch and the actress seems to be raising the bars with every flick. Rajesekhar's stunts are another major highlight of the film. Gibran's songs are sweet and breezy. However certain violent scenes goes overboard, which could have been avoided.

An impressive auto ride.