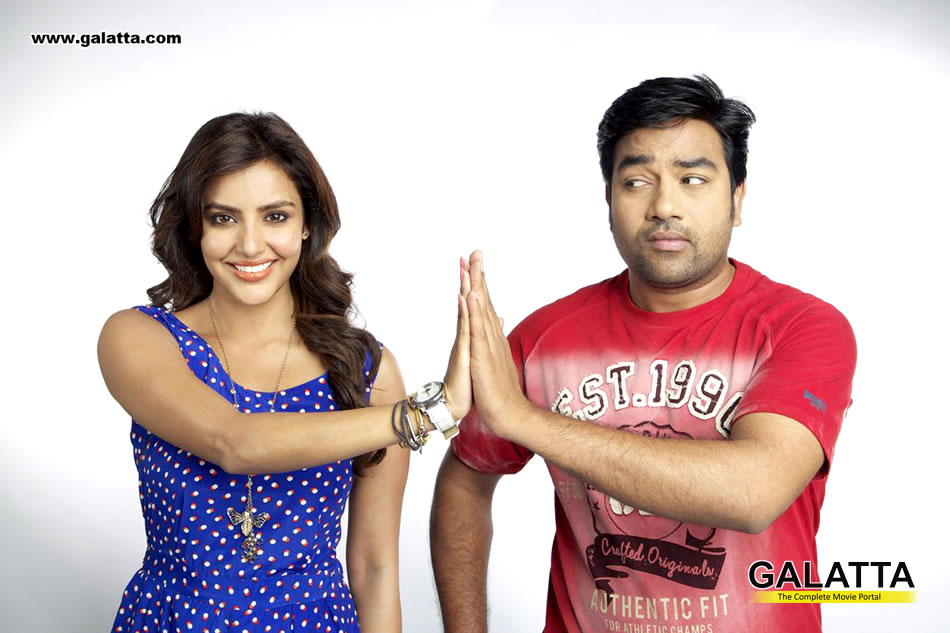 About

Vanakkam Chennai
Boy meets girl, boy loses girl, boy gets girl.
Vanakkam Chennai Movie review
Red Giant Movies' Vanakkam Chennai marks the directorial debut of Kiruthiga Udhayanidhi, and is a tale of a chance meeting between a small town guy and an NRI girl...
Anjali (Priya Anand) - the daughter of a wealthy London-based NRI (Nizhalgal Ravi) is very passionate about photography and wants to try her hand at a competition and decides to go to India to capture it's rich culture through her lens - much against her dad's wishes. Ajay (Shiva) - a guy from Theni sets out to Chennai, to start a career in software and make it big in life. He comes to Chennai, and sets about realising all his dreams, starting with a nice and cozy rental house for himself. Little does he know that a fraudster has rented out the same house to another person too - Anjali. Anjali and Ajay come to know they have been duped and after a series of comic battles to establish their individual right to stay in the house, they decide it is better to stay together despite their differences. This is the beginning of quite a bumpy ride... In an unusual change in recent times, Santhanam (Narayanan) makes his entry in the movie just before the interval... Ajay starts developing feelings for Anjali, but she is already engaged. Just as Anjali begins to realise Ajay's feelings for her, the London fiance Deepak (Rahul Ravindran) comes down to Chennai. What ensues forms the rest of the story...
Despite this being a predictable storyline, debutant director Kiruthiga Udhayanidhi has given the treatment a fresh perspective and her handling of the young couple staying together despite not wanting to has been wonderfully done. Shiva is his usual funny self with his quirky dialogue delivery adding to the comic scenes. Priya Anand suits the role of an NRI to a T and is in her element in her role. She has gotten a wonderful chance to showcase her acting talents, and she has made the best use of it... At ease in both western and traditional outfits, Vanakkam Chennai shows off an unseen side of this pretty lady as she takes on some thugs and makes them bite the dust with some action sequences too. Santhanam brings with him his usual bag of laughs and the scenes like the fake alliance matching for Shiva and the horror movie scene in the theatre stand testimony to that. Rahul Ravindran's cameo as the London fiance is refreshing and stays away from the stereotypical foreign fiance roles we are used to seeing. A lot of senior actors like Urvashi, Manobala, Nassar and others play supporting roles, but only Santhanam and to a small extent Rahul Ravindran get substantial screen time apart from the lead pair.
This is a very honest maiden attempt from Kiruthiga Udhayanidhi and the movie shows that she sure has talent! Anirudh's music is another major plus to the movie. The 'Osakka' and 'Penney Penney' songs are sure to stay on your minds for quite some time. The cinematography in the exteriors especially, and also in the songs are amazing. The optical illusions in the 'Penney Penney' song are a visual treat. And Anirudh's special number - 'Chennai City Gangsta', rolls with the end credits ensuring that you don't leave your seat even after the movie is over.
Red Giant Movies and Kiruthiga Udhayanidhi have gotten together to give us a fun movie to watch with a good music score and lovely visuals.