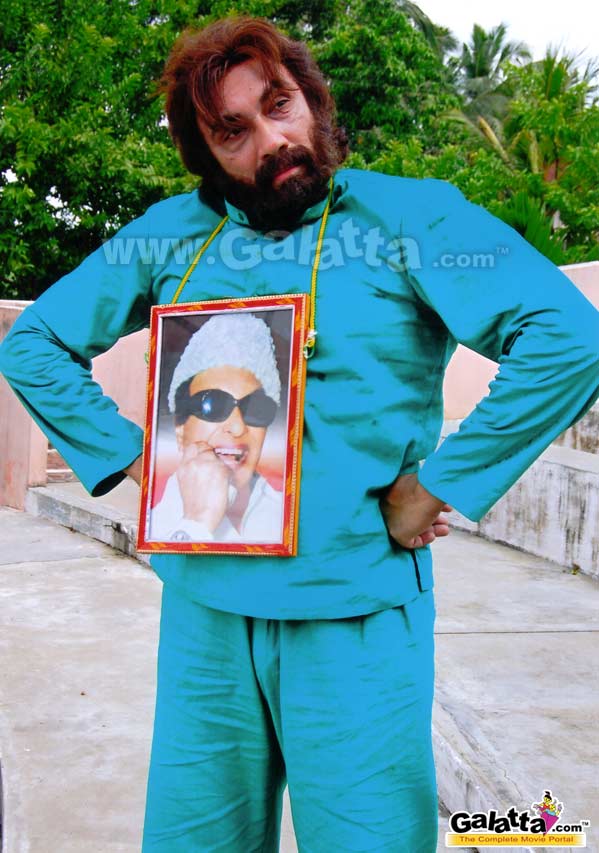 Vambu Sandai Movie review
Uday Kiran plays a hot blooded youngster, forever getting into trouble with the cops. Every time it is his father, played by Livingston, who bails him out. Livingston plays a doctor who treats people with mental illnesses. During the course of the movie Uday finds out that Livingston is not his biological father, and that it is Satyaraj who is his dad. However, Satyaraj has lost is sanity and is being treated by Livingston. On the advice of his lover's brother, Uday takes his father to a certain place in Kerala to be treated. It is here that he meets Vijayan and Riaz Khan. Riaz Khan is there to get his father's mental illenss treated. Eventually,it is found out that Satyaraj is the cause for Vijayan's trauma and Riaz sets out to kill Satyaraj and Uday Kiran. How Uday overcomes the villain is the rest of the plot.
Too many twists and turns make the movie a rather tedious experience. Add to that the rather loud re-recording and the tedium only increases. In Imman's composition the songs are merely passable.
The highlights of the movie are Suresh Devan's camera work and Satyaraj's portrayal of the upright and strict Election Commisioner. Satyaraj's comic side finds expression in the sequences with Ramesh Kanna.
In the direction of Rajkapoor, Vambu Sandai is a commercial flick but there are quite a few loose ends that should not have been overlooked.