Vajram Movie

Photos
View More Vajram Photos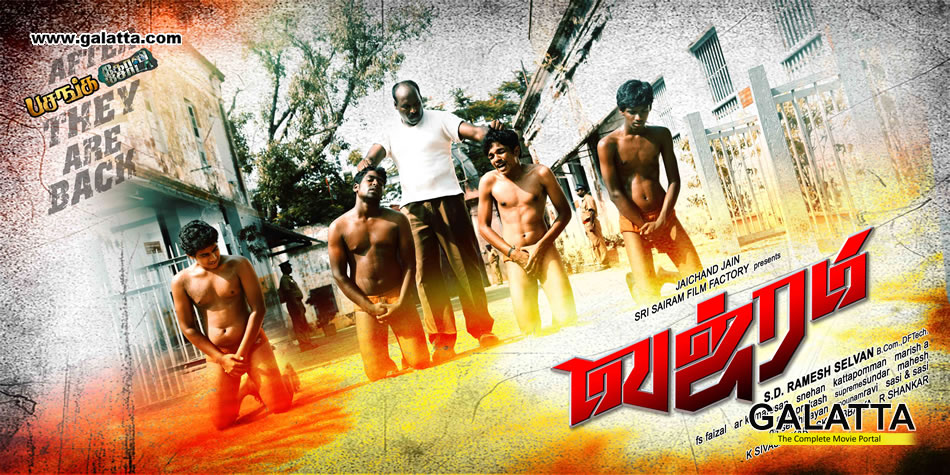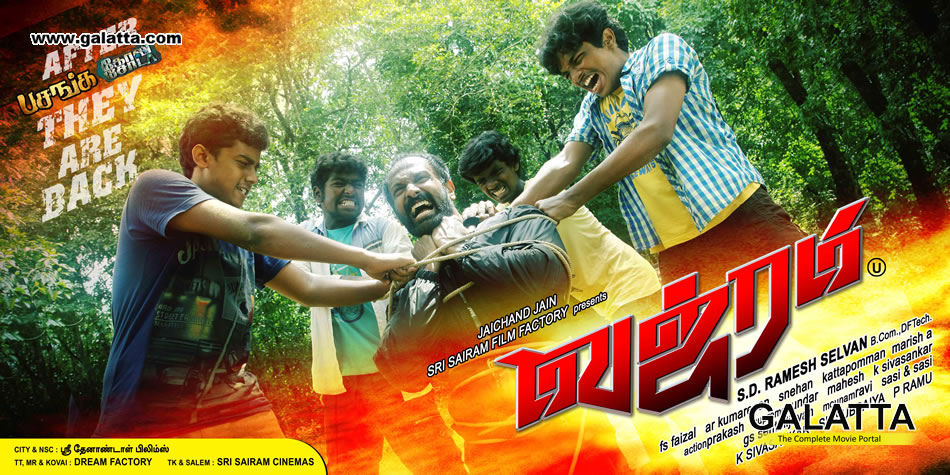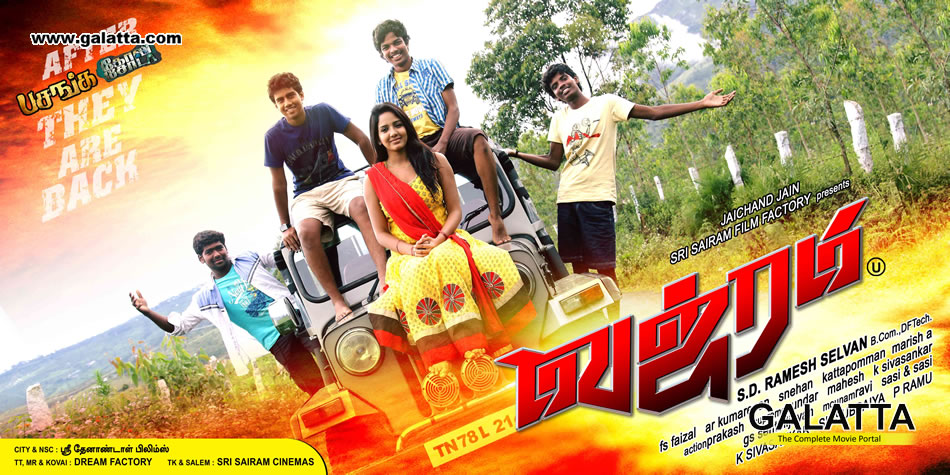 Vajram Movie review
Goli Soda was one of the first and biggest blockbusters of 2014. Following in that trend, Vajram - directed by Ramesh Selvam of Ulavuthurai and Jananam fame. The team of 4 young guys - Kishore, Sree Raam, Pandi and Kutty Mani, who we have earlier seen in movies like Pasanga and Goli Soda, have now come together again in Vajram. Directed by Ramesh Selvan, Vajram has music by Faisal and AR Kumaresan's cinematography.
The movie opens to a juvenile prison, where 4 teenage boys (Kishore, Sree Raam, Pandi, Kutty Mani) are being held on the charge of raping a fellow student. Here, these boys are constantly harassed and ill treated by the wardens and other Police officers when finally the boys retaliate in anger and get into further trouble with the authority by attacking the Jailer. Meanwhile, there is a Minister (Jayaprakash) whose benami is a senior Police officer, who wants for himself the Rs. 100 Crores money the minister has trusted him with. To get the money, he decides to use these four convicted teenage guys to kidnap the minister. He makes a plan and arms the boys and asks them to go and kidnap the minister. However, the boys kidnap the minister's daughter (Bhavani Reddy) and take refuge in a forest. The senior Police officer is furious and wants to exact revenge on the boys. Why have the boys kidnapped the minister's daughter? Why were they sent to prison in the first place? What will happen next? Watch Vajram to know...
Director Ramesh Selvan has woven a story of mystery, suspense and intrigue around 4 talented young stars and gotten the best out of them. The young stars Kishore, Sree Ram, Pandi and Kutty Mani have matured very well as actors. After a very impressive performance in Goli Soda, they have gone on to the next level in this movie. Bhavani Reddy is very good in her debut. The director scores perfectly with the casting and veteran Jayaprakash has done a very good job. Faizal's music is good. All four lead boys have gotten equal roles and they do it to perfection, making one think that this is Goli Soda Part 2.
Vajram will keep you engaged with each scene.