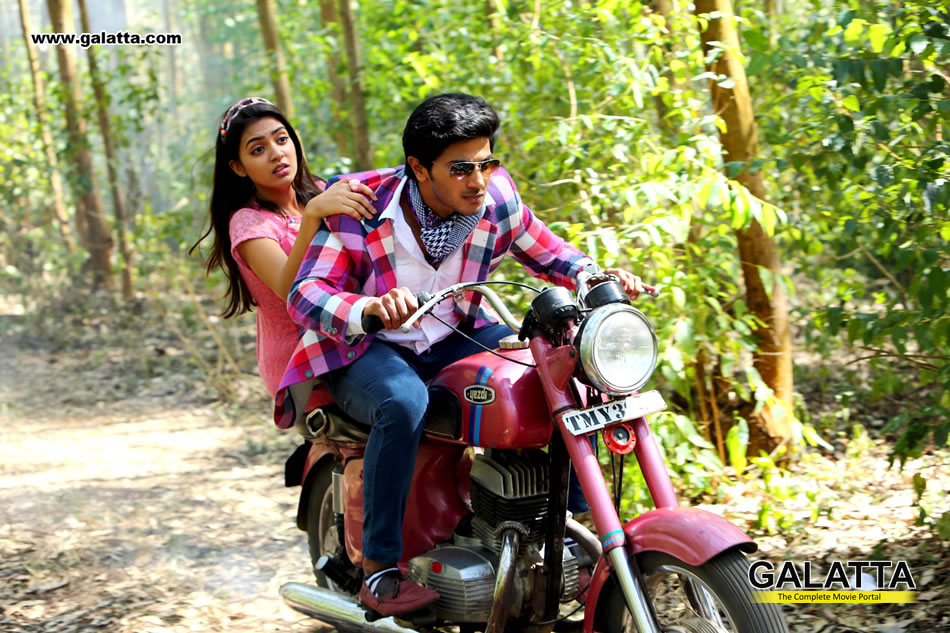 About

Vaayai Moodi Pesavum
What if an entire town stopped speaking?
Vaayai Moodi Pesavum Movie review
Vaaiyai Moodi Pesavum is easily one of the most anticipated movies of the year because of its star cast. Directed by Balaji Mohan, who shot to fame with Kaadhalil Sodhapuvadhu Epdi, Vaaiyai Moodi Pesavum is a romantic comedy with a different concept. Mammotty's son Dulquer Salman marks his entry in the industry through this film. Nazriya Nazim plays Dulquer's love interest. Madhoo, Pandiyarajan, Arjunan, Robo Shankar, John Vijay, Vinuchakravarthy and many more actors will be seen in supporting roles. S. Soundar Rajan is the man behind the camera while Abhinav Sunder Nayak does the editing. Vaaiyai Moodi Pesavum is produced by Varun Manian in association with S. Sashikanth under Radiance Media and Y Not Studios.
The story starts at Panimalai where Aravind (Dulquer Salman) is a sales representative with an ambition to become an RJ for Orange Radio Station. He has good oratorical skills and knows the art of convincing people just by talking. He insists that all problems will be solved by talking. His character is etched in such a way that he runs around solving problems where ever he goes. Anjana played by Nazriya Nazim is totally opposite to Dulquer and strongly believes in the fact that talking leads to many problems. Anjana is an unhappy girl because she couldn't accept Vidhya (Madhoo) as her step mother. One fine day, Orange FM hosts a special show featuring RJ Balaji where he coughs repeatedly and loses his voice. Later, after investigation about this disease, doctors claim that it is 'Dumb Flu' which affects the vocal cord. The doctors are clueless about the new disease and expect it to be contagious and severe threat to the hill station. Aravind who catches the flu comes to Anjana on a frequent basis for getting himself injected. Aravind is impressed by Anjana who is in a relationship with a possessive and a dominant boyfriend. How does the flu affect Panimalai? Will Aravind and Anjana join hands together? Catch Vaaiyai Moodi Pesavum on theatres!
The second half of Vaayai Moodi Pesavum is a different attempt and takes the story to a different level. The screenplay of the story is refreshing and Balaji Mohan's concept needs a special mention. The film has an ensemble cast that fits the story perfectly. Dulquer Salmaan has entered into the industry with a stellar performance. Nazriya fits the role perfectly and Madhoo as a modern and traditional mother has delivered her character with ease. Pandiarajan, Robo Shankar, Ramesh and John Vijay's comic sequences needs special mention. Seal Roldan's versatile background score keeps the film going at different points. Cinematographer Soundar Rajan had managed to bring out picturesque locations which are pleasing to the eyes. Abhinav's perfect cuts are an added plus to the film.
If you are looking for a light hearted movie, then go watch Vaayai Moodi Pesavum in theatres!