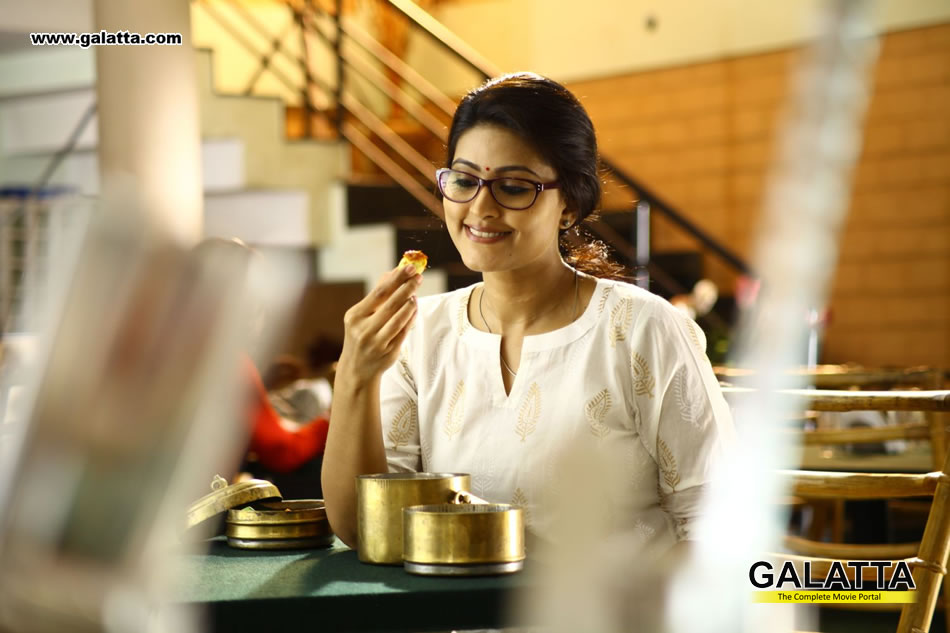 Un Samayal Arayil Movie review
Directed by Prakashraj and produced under his own banner - Prakashraj Productions, Un Samayalarayil stars himself and Sneha as the leads with a strong support cast including Urvashi, Tejus, Samyuktha Hornad, Thambi Ramaiah, Aishwarya and a host of others. A remake of the super hit Malayalam movie Salt N Pepper, this movie has music and BGM by the maestro Ilaiyaraaja. Releasing simultaneously in Tamil, Telugu and Kannada, this movie has a lot of expectations riding on it.
Kalidasan (Prakashraj), is a 45-year-old bachelor working in the archeology department. He is a loner, living on his own terms and is against marriage. However, his heart belongs to food. In his college days, Kalidasan gets heartbroken because of which he is against the concept of marriage. Gowri (Sneha) is a dubbing artist and is unmarried and is past her youth. She lives with her friends Urvashi (who runs a beauty parlour) and Meghna (Samyuktha). The only thing that is common between the both of them is their love for food.
One fine day, Gowri makes a wrong call to Kalidasan and there begins their love for each other. They gradually become friends, which slowly blossoms into love. At a point, when both Kalidasan and Gowri want to meet in person and talk, they both have an insecure feeling. Kalidasan sends his nephew Naveen (Tejus) and Gowri sends her friend Meghna (Samyuktha) in palce of themselves for their first meet. Meghna comes back and tells Gowri that Kalidasan is too young for her and the same happens for Kalidasan as well. Meanwhile, at his workplace, Kalidasan faces some issues with some powerful people. Will Kalidasan and Gowri meet each other? Will they get married? What happens to Naveen and Meghna? Watch Un Samayalarayil on the big screens to know...
Director Prakashraj has taken the super hit Malayalam movie Salt N Pepper and fine tuned it to meet the taste of the local audiences. A perfectly handled screenplay makes for some wonderful viewing. The way each and every character has been etched and how they stay in the hearts of the viewers are testimony to the hard work that has been put in by the team. The visuals of various food items and of people eating food during a song sequence, is sure to stir up the appetite of all the viewers. Prakashraj as the middle aged Kalidas has lived his role. Sneha impresses as usual and is apt as Gowri. Veterans Urvashi, Aishwarya, Kumaravel and Thambi Ramaiah lend able support. Tejus and Meghna as the young lovers have done their roles well. Ilaiyaraaja's music is very soothing to the ears and a couple of songs will catch the attention of the fans.
A well handled tale of mature romance without any vulgarity, is what you will get when you head to watch Un Samayalaraiyil!
Written by Mohan. K
DISCLAIMER: The views expressed in this review are solely that of the writer's and not of Galatta Media.