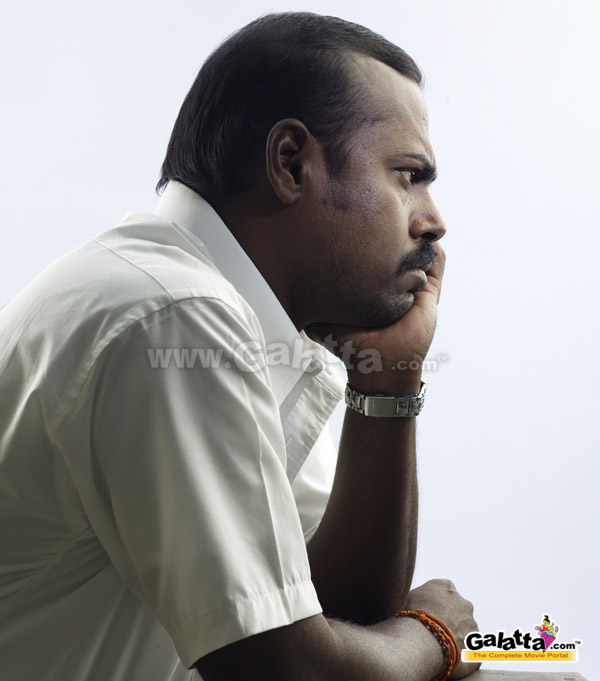 TN 07 AL 4777 Movie review
TN 07 AL 4777 from the GV Films banner is a realistic film. It narrates the story of two men, how they cross each other's paths, and the resultant events that occur in their lives in a day.
Taxi driver Mani (Pasupathy) ekes out his existence by plying his taxi and maintains his family comprising his lovely and lovable wife Subha (Simran) and a son, following the same dull routine daily. Since Mani's income is just sufficient to support his family and make ends meet, he is not satisfied or mindful of his duties. Every day, not bothering to care for the needs of his wife and son, he only strives to keep himself happy, and returns home every evening with empty pockets and fully drunk. In addition to being selfish, Mani is also a liar. Feeling ashamed and inferior that he has to ply a cab (even that is not his own taxi) for a living, Mani tells his wife that he is an LIC agent. He does not take even the slightest effort to understand her true feelings.
On the other hand, Gautham Iyengar (Ajmal Ameer), only son of business tycoon Ramanujam Iyengar who created and owned the TAS group of companies, is not cast in his father's mould of a hard-working canny businessman. Boundless wealth, limitless freedom and a carefree lifestyle have spoilt him, making him a feckless playboy and spendthrift. When Ramanujam Iyengar dies, the son finds that in view of Gautham's irresponsible nature and behaviour, the thoughtful father has left his entire wealth in the custody of his close friend Venkatramani. His father's decision upsets Gautham and he looks for ways to challenge and get the said last will and testament revoked. To establish his ownership and to cancel Venkatramani's control over his father's property, Gautham takes the help of his girl friend Pooja (Meenakshi) and tries to retrieve another equally significant document from his safe deposit locker in the bank.
How do Gautham and Mani meet? Gautham takes a ride in Mani's taxi to go to the bank (to take the necessary document which will establish his right over his father's vast properties). Mani's typical middle-class ways and words infuriate the already edgy Gautham; Gautham's reckless attitude provokes Mani. A chain of incidents that happen during the day adds to the hostility, and with a wild rage to cause maximum harm to the other, both go beyond sensible limits. But destiny pins them together. How? Gautham inadvertently leaves an important object behind in Mani's cab and through Gautham, Subha comes to know about Mani's actual job as a taxi-driver. So what happens next? How do Mani and Gautham settle their enmity? Does Gautham get his property back? Does Mani patch up with wife Subha and son Abhi? TN 07 AL 4777 has a thorough mix of action, romance and sentiment till the climax.
Director Lakshmikanthan has really tried to offer enough scope for all the lead actors in the cast. All stand out for doing their parts well. As usual, Pasupathy scores through his natural performance; Simran aptly reflects the plight and position of a middle-class housewife. Ajmal's body language and acting showcase his hi-society image and Meenakshi fits as his self-centred lady love with an ever-changing persona. 'Athichudi' in Vijay Antony's music and the remix number 'Sorgam Madhuvile' are good. R.B. Gurudhev's camerawork, particularly in the car-chase sequences, is commendable.
TN 07 AL 4777 is the Tamil remake of the Hindi film Taxi No. 9211 starring Nana Patekar, John Abraham and Sonali Kulkarni. Some changes have been made in the original script to suit local tastes. Incidentally, 4777 was the registration number of late Chief Minister and matinee idol M.G. Ramachandran.
Had the melodramatic tinge and overly-sentimental sequences been toned down to some extent, TN 07 AL 4777 would have been still more entertaining.