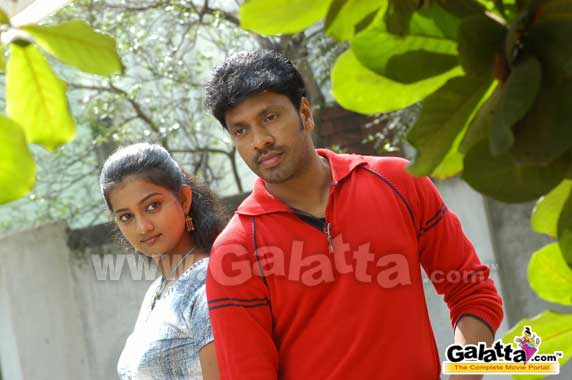 Thirutham Movie review
Thirutham deals with the practical problems and contemporary crimes that arise out of casual acquaintances through the Internet.
Karthi (Harikumar) is a software engineer who strikes interesting conversations with women on the internet. He then uses these contacts, impresses them in person and lures them into marriage.
On one such occasion, Karthi goes to Bangalore in search of Priya (Mansi), one of his links through the Net and convinces her to marry him. The very next day, Priya finds herself robbed of all her precious belongings.
Priya's uncle and Assistant Commissioner of Police (Adithya) probe into the affair. Several shocking truths are unearthed.
Karthi happens to be the most wanted criminal with a long, fearsome and notorious criminal history. He has cheated many women in the past and Priya is but one among them.
The police cast a trap and track him down, catching him in the act during his next nefarious activity. Karthi complains of sudden illness, passes out and goes into deep coma, putting the police in a dilemma when he remains unconscious.
The stunned police continue their investigation and find Priyanka, Karthi's first lover, who brings Karthi back to life. Karthi, on regaining consciousness, begs the police to kill him as an act of mercy.
Karthi's bitter past is now revealed. Karthi's history, his psychological transformation from an ordinary bachelor, who was faced with constant and repeated rejections due to his ugly looks, to a master criminal is revealed in colour flashback. Whether Karthi's behaviour gets justified in the eyes of the law forms the climax.
Thirutham is Harikumar's second film after Thoothukudi. Harikumar, as the anti-hero, has handled his role with absolute involvement. Priyanka, as his desparate lover, also equals Harikumar's stunning performance.
Thirutham has a sensible comedy track by Singamuthu and M.S. Bhaskar. Jeevan's cinematography has provided good support to the storyline. Praveen Mani's background score is commendable.
Director Ponraman's effort shows well in the twists and turns and in the fitting climax.