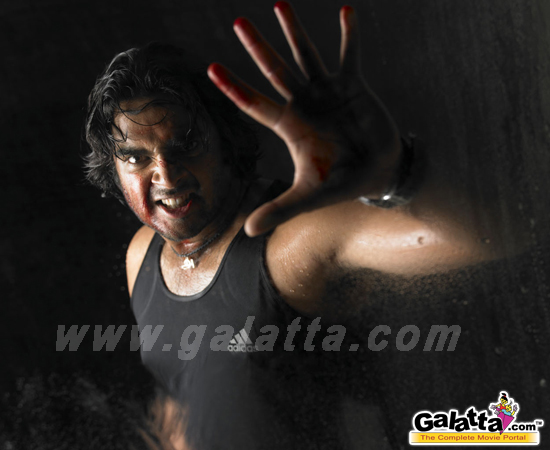 Thambi Movie review
The opening is silent and dramatic... Thambi – badly wounded, seemingly defeated, draped over a wire fence in a desolate-looking neighbourhood. He had been in a bloody fight with a local ruffian, Shanmugapandian, who is the brother of one of the big local "dadas", Shankarapandian. Shanmugapandian had beaten up and killed a young and innocent man in a fit of rage earlier, and Thambi had intervened. And ended up overpowered.
This is the present. Cut to scene: how it all started...
Thambi is a young businessman, running a garment manufacturing unit. He is conscientious, honest and all that is good... but rare in this apathetic, cruel and corrupt society. To right wrongs is in his very nature and he is always in trouble with some ruffian group or the other because he always speaks out against injustice – right where it happens. He's not unnecessarily violent, but doesn't flinch from fighting and beating up the bad guys to teach them a lesson.
The story goes to show how the passion for righteousness is like a fire kindling in him. He's not a punch-first-ask-later type of guy, but he WILL fight for what he believes in. He does not torture and kill, but tries to show the offender the suffering caused by a crime. It is in one of these incidents that the viewer meets Archana. She is giving a Bharatnatyam performance, when a group of thugs, chased by Thambi and his friends enters the hall and creates huge confusion... effectively ruining her entire show. When she spots him at a public location again, she screams at him, asking how he could possibly be as violent and insensitive as he is. Rickshaw Vadivu jumps to his rescue and from his scathing words; she gleans a little insight into what Thambi really is.
In a slightly stereotyped scene, Archana is at a restaurant and some young men take some pictures on their mobile phones from lewd positions, and not being able to tolerate this anymore, she retaliates with words. They assault her and due to the sheer numbers, she is unable to do anything but try to slap their hands away. Thambi happens to be in the same restaurant and tries to talk some sense into them, to no avail. And he looks at Archana with mesmerising intensity and asks – "ippo naan yenna seiya!" – a line now so popular from the trailers of Thambi. Well, sometimes violence is what teaches a lesson and he beats the baddies up. He then gives his shirt to Archana and leaves.
When Archana finally makes it to Thambi's house, she learns a lot about Thambi from his family members... who are not his biological family. She learns who his family members were, how they used to live, how they were taken away from him and he was left alone, how the "family" he has now adopted comes to be... She is falling in love. Unrequited, though, because Thambi sternly tells her that he has no similar feelings for her and his heart is that of a revolutionary – he HAS to constantly stand up for right wherever there is a wrong, and he is most probably most-wanted-dead on a lot of people's lists. But Archana pursues him...
The story starts to take twists and turns when Thambi encounters head honcho Shankarapandian. How they meet, how and why they are pitted against each other, how Shanmugapandian is involved are what make up the rest of the movie.
Thambi is, all in all, a good film which could have been handled better. The music is good, the camera work is superb and the story something that today's society in a state of near-anarchy probably needs. A story of good over evil, honesty and ethics and fighting courageously for what is good and right. Seeman has excelled in the invigorating dialogues and ensuring that these are emoted and delivered properly.
One can see Madhavan in a different role. After Priyasakhi and a general feeling of being slotted in a c