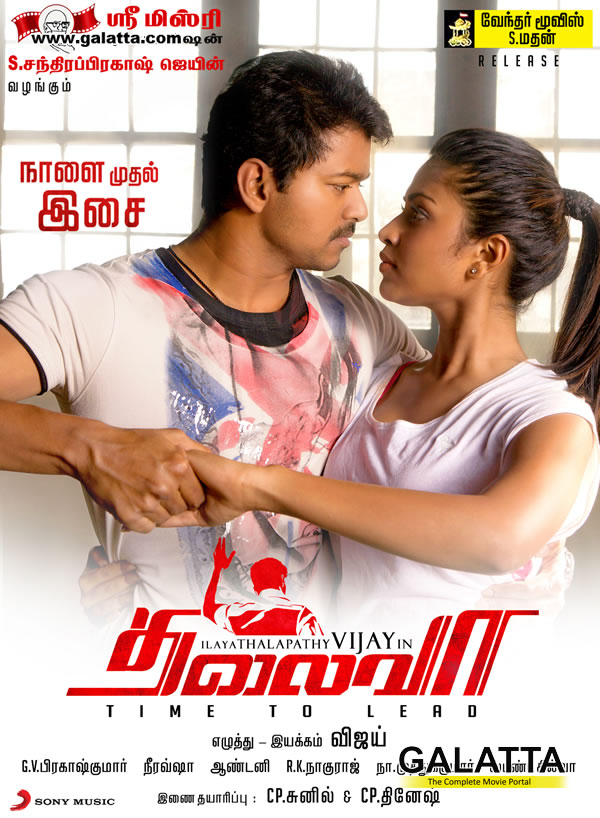 About

Thalaivaa
A son steps into his father's shoes, has to win a bloody war before he becomes the leader.
Thalaivaa Movie review
A common man with common dreams becomes a great leader... This is the story of Vijay's controversy-coated Thalaivaa.

The Plot: The film begin in 1988 when South Indian community in Mumbai is attacked, there emerges a leader Anna (Sathyaraj) and in the midst of fighting for the people Anna hands over his son to his friend (Nazar), who migrates to Australia.

Cut back to the present era: Anna's son, Vishwa (Vijay) is now a professional dancer in Australia, there he meets Amala Paul and falls in love. Vishwa along with his ladylove and father-in-law (Suresh) travels to Mumbai to meet his father and also to fix the marriage. But Vishwa gets the shock of his life when he realizes that his father is in trouble. He now decides to fulfill his duties as a doting son and goes to an extend to sacrifice his love. The rest of the story is all about the transition of an innocent young man (Vishwa) to a leader (Vishwa Bhai). He is now ready to take on his dad's enemies.

The Review: Vijay is getting better and better. In Thalaivaa, he has two different looks, as a crazy lover and a leader. Vijay is brilliant in both the roles. Unlike a typical Vijay film, Thalaivaa doesn't have too may action scenes, here it is less of action and more of acting. For the first time we get to see Amala Paul in dancing avatar and she is super confident. Another major highlight of the film is Sathyaraj's brilliant portrayal as Anna. Abhimanyu Singh is good and Ragini Nandwani's role is powerful.

Vijay's direction is brilliant as usual however he could have tweaked the screenplay in the second half. G.V. Prakash's music scores are outstanding and Nirav Shah's visuals are rich.

On the Thalaivaa is a perfect mass entertainer, not only for Vijay fans but for all.