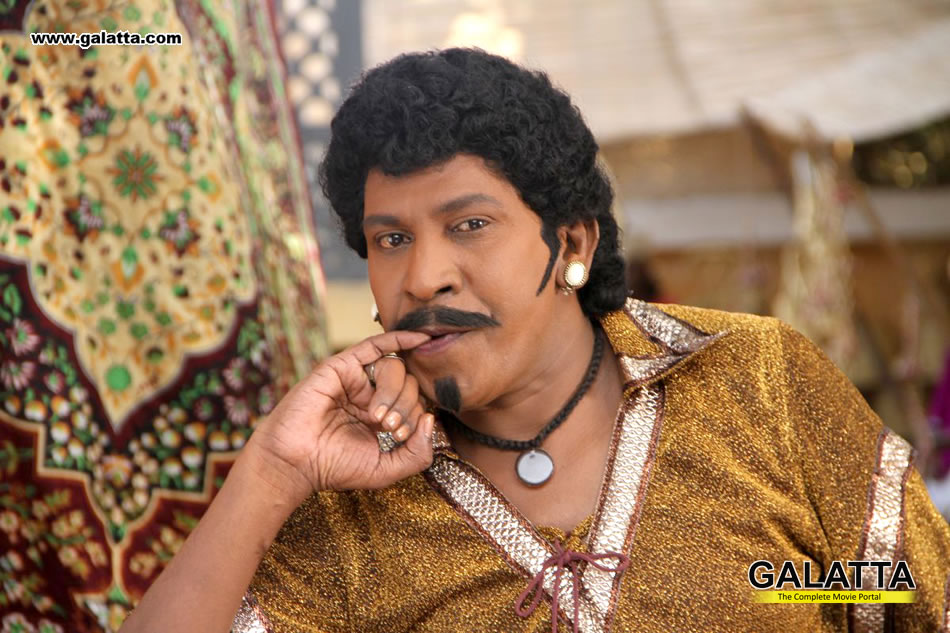 About

Tenaliraman
A wisecracking jester tries to set things right in an ill-governed kingdom.
Tenaliraman Movie review
Actor Vadivelu has been out of cinema for over two years and is making a grand comeback through the AGS Entertainment production - Tenaliraman!
The movie opens to Maamannar (Vadivelu as a king) ruling over his kingdom along with his nine ministers, whom he claims to be the nine jewels of his court. The most interesting aspect is that the Maamannar has a rather large family including 36 wives and 52 children. One fine day, along comes Tenaliraman (Vadivelu as a common man) to the court of the king. After a display of his all-round talents (singing, dancing, extremely sharp wit and amazing sense of humour), Tenaliraman impresses the king very much and becomes a very integral part of the king's court and an even closer adviser than the ones who were already there. However, there is a courtier (Radha Ravi), who wishes to overthrow the king and gather power for himself. Meanwhile, the Chinese also arrive at the kingdom and wish to do trade with the people of the kingdom. With all these things happening around, there is a sinister plot being woven in the background and a lovely but potentially dangerous romance is also brewing. What is the sinister plot? Why is the love dangerous? What are the issues that Maamannar faces? Will Tenaliraman be able to get a solution to all problems? Catch the clever Tenaliraman on the big screens to know...
Director Yuvaraj Dhayalan of Potta Potti fame returns to Kollywood after quite some time, with this movie. He has woven his script around the amazing talent that is Vadivelu, and his capabilities. The movie moves at a fair clip and has heavy doses of humour with the common take on a number of social issues. The director and the technical team have worked hard to ensure that the period feel has been taken care of in all the scenes. However, the way the contemporary social issues have been woven into that specific period has to be applauded. Vadivelu is the show-stealer and proves that he is well and truly back in the game, with his performances. The differentiation that he gives to both his roles, works very well. The debutante Meenakshi Dixit is quite an appealing star and has also shown that she is more than just a pretty face and given a good performance. D. Imman's music, especially the 'Aanazhagu' song has come out well. The motley mix of veteran stars, including Manobala, Radha Ravi, GM Kumar, Mansoor Ali Khan, Bala Singh, Joe Malloori, Shanmugarajan and others are major plus points for the movie. Ramnath Shetty's editing is commendable and the visuals are wonderfully captured. The CG effects play a major role in the movie, and have been perfectly done.
Want to take a fun-filled break from the scorching summer heat, then catch AGS Entertainment's Tenaliraman at the theatres!