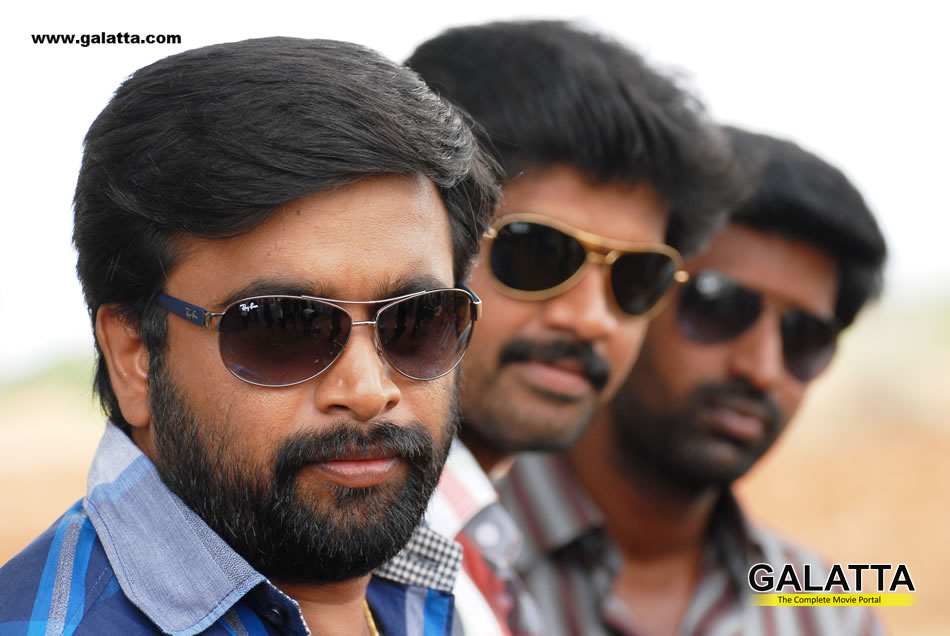 Sundarapandiyan Movie review
Sasikumar, the man from Madurai is known for his rural tales; right from Subramaniapuram the actor-director has always managed to create a separate style for himself in Kollywood. So here come Sundarapandian, starring M. Sasikumar in the title role, follows his earlier movies' genre!

Directed by debutant Prabhakaran, a former assistant of Sasikumar, this movie has been produced by Sasikumar's own Company Productions! Lakshmi Menon plays the female lead!

It is a story of love, betrayal, friendship, and above all family! Sundarapandian (Sasikumar) is the only son of a rich landlord, and has been brought up with loads of pampering by his mother and grandmother! He turns out to be a happy-go-lucky, good for nothing, playboy, living life on his own terms! Sundarapandian's friend is smitten by Archana (Lakshmi Menon), and he decides to help him! However, after a few events, Archana falls for Sundarapandian! Later on, it is revealed that Sundarapandian has been having a crush on Archana, right from his college days itself! But she was not interested; after convincing his friends the couple unites but then there is one more charcter who is madly in love with Archana, Appu Kutty. Meanwhile, Sundarapandian commits a murder (Appu Kutty) for Archana's sake. What happens next, forms the rest of the story! Watch out...

Sasikumar has done a decent job as an unemployed young man who is also a great fan of Rajinikanth. Newcomer Lakshmi Menon looks apt for the role. Soori, Inigo Prabhakaran and Vijay Sethupathi fits the bill perfectly. The first half of the film is a complete comedy while the second half goes on a serious note.N.R. Ragunanthan's music and Prem Kumar's cinematography need a special mention. Director Prabhakaran has begun his career with a good start however he could have tweaked the screenplay to avoid the clinches.

Overall Sundarapandian is a neat entertainer!