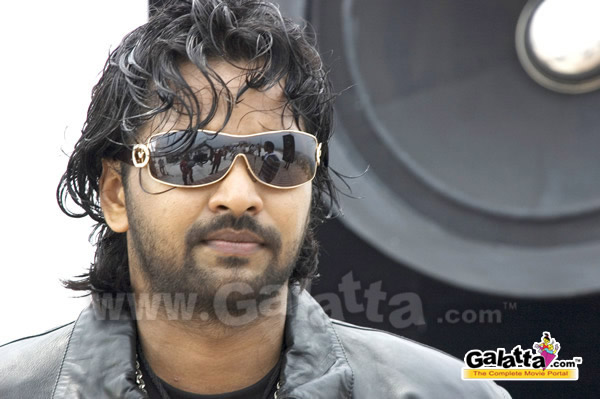 Subramaniyapuram Movie review
<
Subramaniyapuram (also called Subramaniapuram) is director-actor Sasikumar's debut attempt. Narrating the incidents in the lives of five friends, the story deals with a staggering melange of human psychology. The age-related perceptions, illusions, alienations, obsessions, insecurities and dreams are discussed from the five youngsters' standpoints.
Azhagar (Jai), Paraman (Sasikumar) and Kasi (Kanja Karuppu) lead a friends' guild comprising five young people. Though all five of them congregate, skulk around the streets of Subramaniyapuram, drink and make merry, each one of them is strikingly different. They are bound by an identity and a faith which enables them to dare to dream that they will find acceptance and recognition in the world. Azhagar is aggressive in his approach; he is in love with Swathi, heiress of a local bigwig. Kasi worships money and looks forward to enjoy the pleasures that life can offer. Paraman is an intense individual who wants to get rid of the boredom in his life by any means. At any moment, they only aspire for a way to organize their lives and create permanent source of income.
At a time when the youngsters are directionless, Swathi's uncle Kanagu (Samuthirakkani) approaches them with a deadly offer. He offers them a handsome amount to murder his prominent enemy in politics; if they do it, he promises to also bail them out from police custody. The youngsters' blood boils in excitement and challenge along with the prospect of acquiring abundant riches. Considering it a turning point in their lives, the friends execute the murder. But the cunning politician fails to keep his word and the friends are imprisoned. In prison, they befriend another prisoner, Ravi, who narrates his own story and tempts them to commit out another murder, since they have little to lose.
Victimized by powerful, influential and misleading persons, caught in a web of sham and deceit, the five friends faithfully commit another murder and thus mess up their lives once more. When they realize their folly, Azhagar's disappointment is directed towards Kanagu who initiated the killing spree. Obviiously and predictably, the Azhagar-Swathi affair too faces familial resistance. Bogged down by frustration, failure and fear, each gang member tends to succumb to the situation and faces individual predicaments in his own way. What happens next? Will Swathi trust Azhagar or will her uncle Kanagu craftily mislead her? Will Kasi and Paraman remain faithful aides of Azhagar? Will they work for his success? Or will Kanagu take advantage of the youngsters' miserable position again? Subramaniyapuram narrates an intriguing tale! Watch the film to enjoy the climax!
Set in the eighties, the film showcases the status of the society at that time along with its accompanying taboos. Azhagar, Kasi, Paraman, Swathi, Kanagu and Ravi are portrayed as specimens of the stifling society of the day. Azhagar's anger, Kasi's greed, Swathi's betrayal, Kanagu's wiliness arise from their own personal crises; yet, because of societal rejection and mockery, these individuals also experience a feeling of failure. Director M. Sasikumar has effectively portrayed the protagonists' sorrow of rejection and craving to establish meaningful connections with fellow human beings. He has used a lot of newcomers in his debut. Jai's performance is a big plus for the movie. Even Kanja Karuppu's casual comedy is so realistic and entwined with life's events.
The characters' costumes, hair styles, the corresponding sets and the all paraphernalia aptly take us back to the glorious eighties. 'Kangalirandaal' in James Vasanthan's music is a classic and mesmerizing number.
M. Sasikumar has made a mark, both as actor and director. Through his quest titled Subramaniyapuram, Sasikumar has tried to find answers for some daunting questions that we face in life.