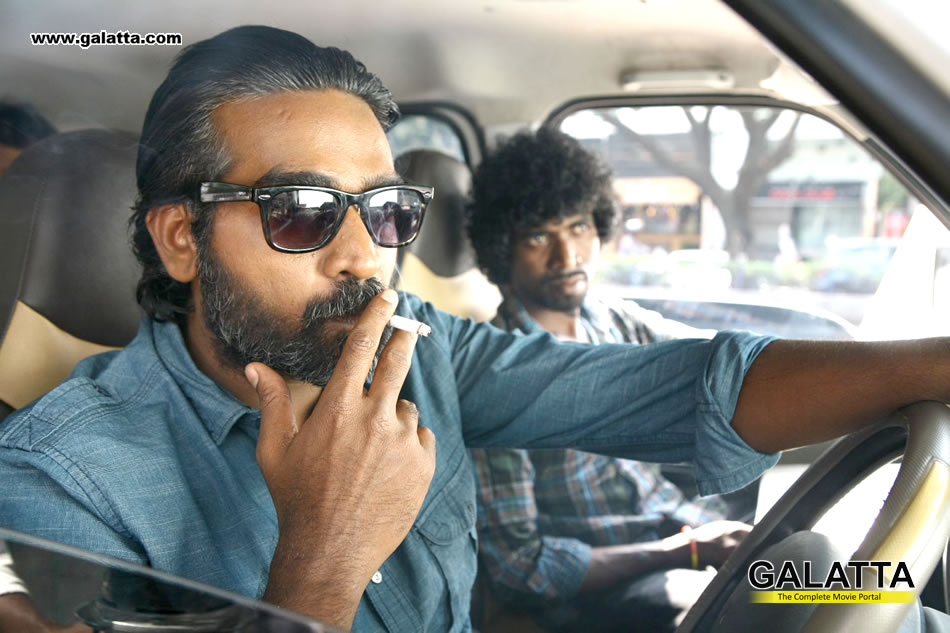 Soodhu Kavvum Movie review
A new breed of next-gen directors, most of them already making a mark as successful short filmmakers, are setting a new trend in Tamil cinema, which is actually a healthy one. And the latest to join the list is newbie Nalan Kumarasamy, who was shot fame through Nalaya Iyakunar (a reality show for short filmmakers). With regard to Thirukumaran Entertainments, they need no introduction at all. They have already proved themselves in Attakathi and Pizza. Talented technicians, strong but fresh story plot with a shoe-string budget seems to be their mantra and they are emerging successful in all their ventures as well. Now the latest from them is Soodhu Kavvum, which means guilt can lead to diasters. The teasers and promos of this flick have created a lot of hype among the film fraternity and audience alike. Before beginning the review, we would like to reveal that Soddhu Kavvum fulfills all those expectations....

A Sneak-Peak: Four small-time criminals decide to kidnap minister's son and get a big deal out of it and what follows is a hilarious miss-o-mash.

The PLOT

Das (Vijay Sethupathi), Sekhar (Ramesh), Pagalvan (Simhaa) and Kesavan (Ashok Selvan) are glass-friends (they meet each other in bar and join hands together) are small-time kidnappers (atleast they call themselves so) but they don't have a successful tale yest. At this point they gets a bigger deal... To kidnap Arumai Prakasham, son of a local Minster (CJ Bhaskaran)... but little did they know that Arumai himself is planning his kidnap game to drain money from his father. Das and friends in an attempt, foils Arumai's plan and kidnaps him. In a turn of events, Das and friends join hands with Arumai and decide to implement the plan. They become successful too.... but what follows is a hilarious joy ride with many interesting twist and turns.

WATCH OUT FOR

Nalan Kumarasamy seems to be a man of perfection, his interesting screenplay (which is actually a complicated one) has no flaws at all. The story is a simple one, but the fresh and different treatment made all the difference. Three cheers for the director, and welcome to Kollywood.

Vijay Sethupathi, Ramesh Tilak (his gun scene with inspector Brahma is a must watch), Simhaa and Ashok Selvan have done their role brilliant. Sanchita Shetty is just a glamour factor! Billa fame Yogjapi is amazing as the psycho inspector, Bhaskaran and Radha Ravi are perfect as politicians. The rest of the star cast has done their role perfectly.

Music by Santosh Narayanan fits the bill perfectly with the song 'Kassu Pannam' being the main highlight. One good thing about the film is there are no unwanted songs inclusions. Songs coming as speed breakers for a film's pace has become a bane now-a-days in Tamil cinema.

Dinesh Krishnan's camera works and Leo John Paul's editing definitely need a special mention.

On the flip side the scenes involving Sanchita Shetty could have explained better as there is a small confusion in the screenplay there....

A big applause to Thirukumar Entertainments and Studio Green for encouraging new talents.Guilt leads to disaster that seems to be the main theme of Soodhu Kavvum... This flick is an excellent team effort.

Soodhu Kavvum is a perfect joy ride for this weekend... Go for it!