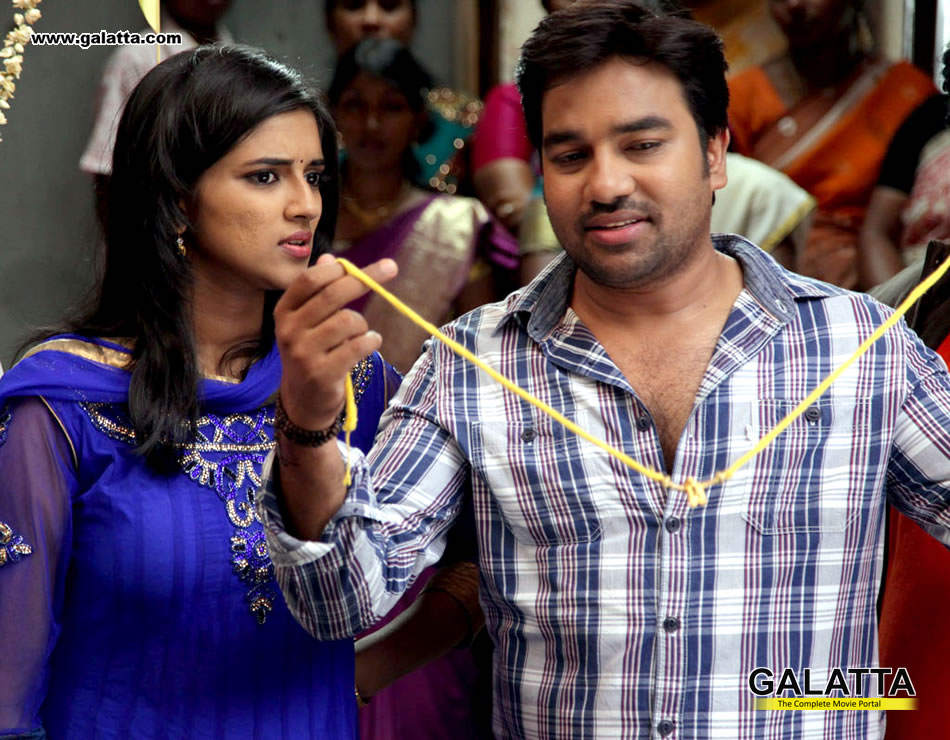 Sonna Puriyathu Movie review
RJ turned Shiva has already created a fan base for himself in a short span of time. Knowing that humour is his main weapon, he has been choosing scripts which has humour as an intergal part of the story. Few weeks back we saw him in Thillu Mullu and now he is back with another comedy riot, Sonna Puriyathu, directed by Krishnan Jayaraj. Playing Shiva's love interest is Vasundhara Kashyap, who was last seen as Maari in Poraali. So here we take a look at the plot...

What is it About? Shiva (Shiva) is a dubbing artist (English films to Tamil), who wants to stay single throughout his life as he feels that marriage will take away the freedom from him. But situation goes out-of-control and his mother blackmails him emotionally to tie the knot. At a crucial point he is pushed towards marriage, and the bride-to-be is Anjali (Vansundhara), a Television anchor. Anjali seems to be god-fearing, homely girl, but things change upside down and she is not the one we thought about... Shiva and Anjali team up to stop the marriage... Will they succeed? Watch out!

The Performance: Shiva is as usual good with his comedy timings but his back-to-back comedy capers are becoming cliched. Vasundhara is perfect as Anjali, after a powerful role in Poraali, she has underplayed it well. Sam Anderson and Gangai Amaran have done a cameo appearance in the film. Director Krishnan Jayaraj has taking a wise move by choosing a comedy riot as his debut flick. Yathish Mahadev's music is apt for the story and script. Saravanan's camera works are good.

Sonna Puriyathu is a comedy entertainer!