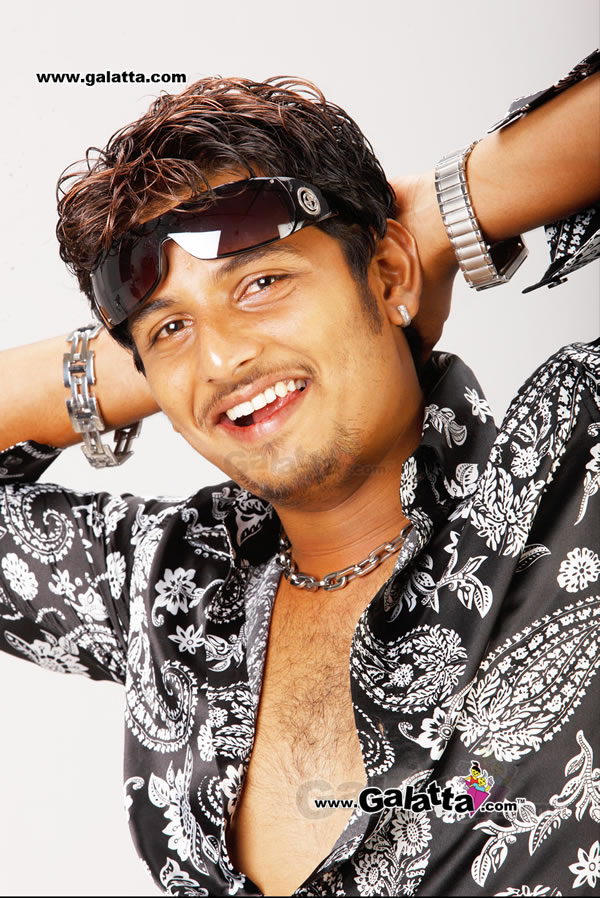 Singam Puli Movie review
If there is one genre that can recreate magic at the Indian box office, it is commercial 'masala' cinema, e.g. Enthiran and Dabangg. Commercial cinema refers to films made with only one aim in mind: providing complete (paisa vasool) entertainment to the viewer. The most memorable movies are those which have entertained audiences and are remembered and enjoyed again and again.
Jiiva, known for his versatile acting skills (which was evident in E, Raam, Katradu Tamizh and Pori) is venturing into a dual role (hero and villain) for the first time in Singam Puli, a commercial entertainer directed by debutant Sai Ramani.
Mostly, when there is a double role, one character is made to look less attractive than the other, if not totally different. But in this movie, both the characters look exactly the same have and just a few different character traits. The whole entertainment stems from the fact that they look exactly the same!
THE PLOT
Shiva (Jiiva) and Ashok (Jiiva again) are twins, but they are always at loggerheads. Shiva, who works in a fish market, is a typical Tamil film hero. He can bash all goons who creates trouble and never spares anyone who does injustice. On the other hand, Ashok, a lawyer by profession and a roadside Romeo by passion, is very clever and cunning. Ashok's life is a long lustful journey where he charms every woman he meets. Their parents (Kuyil and Ponvannan) always misunderstand Shiva's righteous anger and thinks Ashok is a perfect man.
Both brothers have love interests; Shweta (Divya Spandana) is Shiva's longtime sweetheart; Ashok's list in never-ending. When Ashok lures Gayatri (Honey Rose) with under false pretences, it ends in disaster. To add more trouble, Shiva witnesses it and decides to teach a lesson to his brother. Thus begins a racy game between Singam and Puli!!!!
THE PERFORMANCES
Kudos to Jiiva for his wonderful performance. Without him, the movie would have fallen flat. He has rightly managed to distinguish each role in terms of body language and dialogue delivery. Though we may get upset by the short-tempered elder brother (Shiva), it's the villainous Ashok who scores. Jiiva should definitely try roles with grey shades in future, he excels. To add more fun, we have Santhanam as Ashok's friend, who manages to evoke some laughter, not only with his dialogues but also with the ridiculous 70s outfits. Divya Spandana doesn't have much to perform but she looks pretty. We either see her giving advice to the hero or dancing in songs. Ponvannan and Kuyil have done their parts well while Honey Rose looks convincing as Gayatri. Above all, a bunch of villains do play a prominent role in the film.
THE TECHNIQUES
Debut director Sai Ramani has managed to create a neat commercial entertainer in his first attempt. But the biggest drawback of Singam Puli is its length (more than 225 minutes). There are four songs in the first half and three in second. Though the songs sound good, they definitely come as speed breakers to the pace. Moreover, the screenplay lags in the second half and many scenes appear disjointed.
Music by Mani Sharma has a Tollywood touch (the song 'Figurela' rehashes Okkadu's 'Hare Rama Hare Krishna') with the song 'Poove Poove' standing. Balasubramaniam's camerawork is good but Venky's editing could have been better as there are many jerks between the scenes.
THE VERDICT
If you are ready to forget some loopholes and logic, Singam Puli is a neat entertainer.