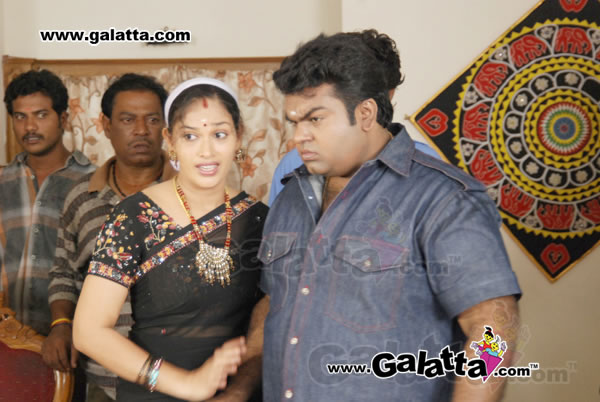 Shivagiri Movie review
A product of the Film Institute, debutant Shivagiri plays the title role in a movie which interestingly bears the same title. Shivagiri essays the role of a honest police official with unflinching ease. In such a theme, Shivagiri has a whale of a time, masterminding an operation to book the criminals while also dancing to his heart's content in the company of three beauties.
It turns out to be a heady mix of action and romance, though conspicuous by the lack of a comedy track. In each segment, Shivagiri is one up as he easily outwits his adversaries in the mind game. Mention must be made of the college angle where Shivagiri observes something amiss in the body language of the students. Sporting various disguises (including as a college student) is in order for Shivagiri, who enjoys the support and confidence of his superiors.
Shivagiri has a gala time making the most of the three pretty girls around - Rukshana, Shanthini and Risha. Shanthini is a sheer delight in the role of a software engineer lending a helping hand to the law force.
Songs inserted unnecessarily hamper the pace and crux of the plot. One can almost always predict the next sequence which dilutes the suspense and hints the director could have done better. The sequence where Shivagiri's good friend (nice cameo by Gugan) sets his eyes on his best friend's wife is totally out of place.
What is good about this movie? Its pace aided by the good background score of Arafin. In short, Shivagiri is an honest effort from a bunch of hardworking alumni of the Film Institute.