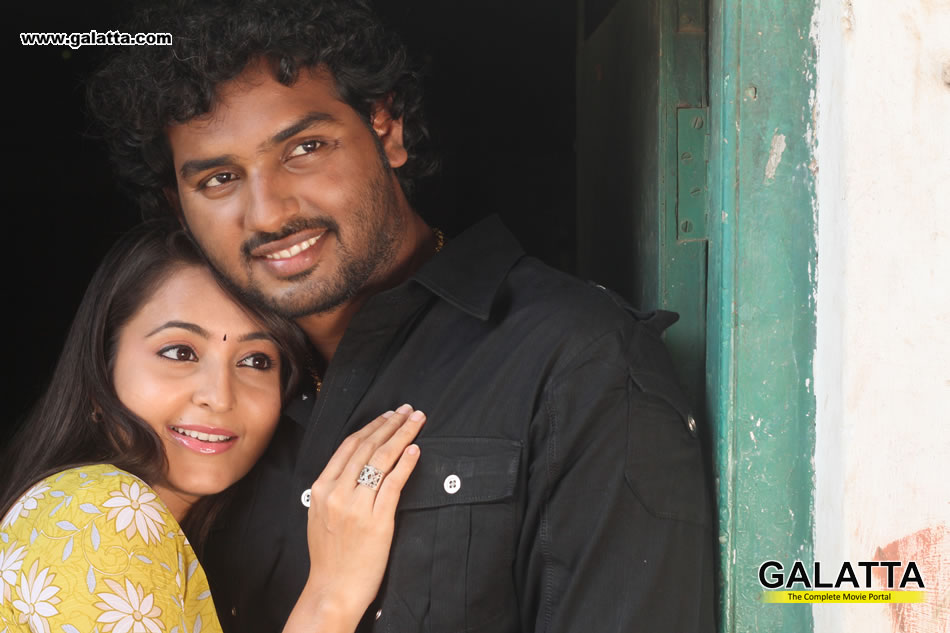 Sevarkkodi Movie review
Sevarkkodi is the maiden venture of director R Subramaniam, who doesn't come across as a novice, when we take into account the whole movie. Sevarkkodi is sure to provide a good launch to its director as well as the cast. This movie is set in Tiruchendur and the happenings between two successive Soorasamharam festivals. The whole story revolves around the battle for survival between 2 young men.

Kali (Bhavan) works as the driver of a fish transport vehicle, for Soosai(Manimaran). Kali is an angry young man, who is bitter with the whole world for his state of poverty. One fine day, out of the blue, his employer Soosai expresses his desire to marry Kali's sister, and make Kali the owner of the car he is driving. We have the hero of the movie Bala(Arun Balaji), a happy-go-lucky youngster, who experiences love at first sight, on seeing Valli(Bama). Providing an unfortunate twist to the proceedings, Kali's sister elopes with her boyfriend, and Kali is lead to believe Bala knows the whereabouts of his sister. Every step taken by Kali to exact revenge on Bala turns disastrous for him, and leads to Kali losing almost everything in life. The ensuing battle between the two, forms the rest of the story, with a lot of twists and turns adding to the pace of the story.

Bhavan as Kali, does perfect justice to the character. He emotes very well, and adds life to the character. Arun Balaji makes a very decent debut, and carry's off his role with elan. He is definitely hero material, but needs to develop his emoting and dancing skills. Arun Balaji leaves a mark in the fight sequences. Special mention has to be made of Bhama, whose expressive eyes and cute expressions are quite an eyeful. The likes of Pithamagan Mahadevan, Ramachandran, Sri Ranjani, Dhayal and Thavasi add weight to the cast.

Chelladurai's camera work is praise worthy, and he has captured the splendour of the coastal town of Tiruchendur in all its glory. Composer Sathya has given 2 songs which are sure to remain in the viewer's mind, well after the movie is over. The Kambi Matthaappu song, and Nenje Nenje number are lilting. Dileep Subbarayan has choreographed the stunt sequences perfectly, and some of the accident sequences seem very realistic.

Sevarkkodi, produced by Kamalkar and Anandh Reddy, is a touchy tale of revenge, with all the elements like comedy, sentiment, romance and action thrown in, in right amounts. Sevarkkodi is worth a watch, though one might feel that the movie was a tad protracted, and a few characters unnecessarily involved. On the whole, Sevarkkodi, more than passes muster.