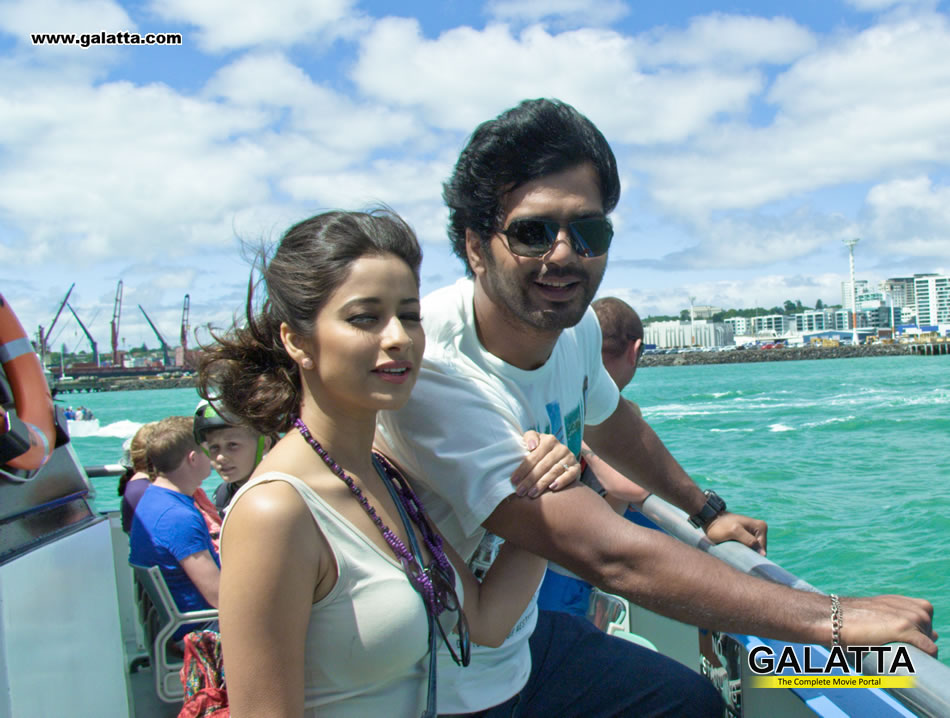 Sernthu Polama Movie review
Directed by Anil Kumar and produced by Sasi Nambeesan under the banner 'Aiswarya Entertainments', Serndhu Polama is a romantic drama film starring Vinay Rai, Madhurima and Preethi Christina Paul in lead roles.
The film opens with five children playing together in New Zealand. After sometime we see those five children grow up and we know what happens to them. Vinay goes on to become a photographer who dates Julie, a model. Madhurima's older brother dies and while trying to cope with it she assumes that Vinay is responsible for his death. These assumptions lead to a lot of confusion. On the other side, Vinay wants to get married to Julie but her parents disapprove of their relationship and forcefully drag Julie to another part of the country. Determined to find Julie and convince her parents to give him her hand in marriage Vinay sets off along with his best friend and Madhurima in search of her. Though Madhurima accompanies Vinay, she has an ulterior motive for revenge, Vinay who simply has no idea about this is happy to have her beside him. In this journey they learn new things about each other, they come across new facets of life and their whole journey transforms each of them completely. Does Vinay find Julie? Does Madhurima forgive Vinay? What happens next? Watch Serndhu Polama to find out!
The visuals of Serndhu Polama are breath taking. For the first time in Tamil cinema we get to see places that have never been explored by others in New Zealand. Cinematography by Sanjeev Shankar definitely gives the film a refreshing look. Music by Vishnu Mohan compliments the theme. Out of all the actors, Vinay and Madhurima gets most of our attention. They pull off their characters very well and get us involved in the film. They definitely steal the limelight till the very end. Director Anil Kumar has finally made the movie he set out to make. He narrates a journey which takes many twists and turns and delivers it in a way that definitely satisfies what is expected of him.
Overall Serndhu Polama is a life changing journey of three friends who encounter unexpected twists and turns.