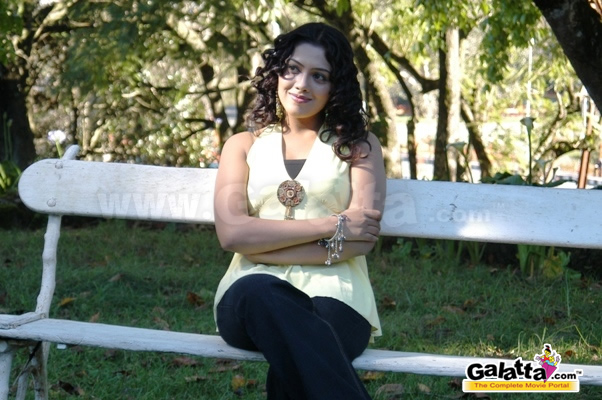 Satrumun Kidaitha Thagaval Movie review
Satrumun Kidaitha Thagaval is stunt master Kanal Kannan's debut as hero. The experienced action choreographer has tried to fit himself into an action-filled thriller theme. As expected, the film is full of stunning stunts; astonishing somersaults and dives and air-kicks galore.
Shiva(Kanal Kanan) is a simple villager who is very fond of his cousin Thenmozhi (Meenakshi). When Thenmozhi's father finalises her wedding with Shiva, Thenmozhi approaches her fiance and asks him to postpone the wedding till she fulfils her desire of acting in a film. Innocent Shiva consents and takes efforts to introduce her in a film. Thenmozhi's debut becomes a success and she gains substantial recognition among the public. However, stardom pollutes poor Thenmozhi's attitude and she does all things to disgrace her beloved cousin Shiva and drives him out of her life. Unable to digest her abandon and the sudden change in her nature, Shiva becomes heartbroken. His odd behaviour lands him in a mental hospital where he is taken care of and treated by Dr.Radha(Khushbu). Upon recovery, Shiva enters Thenmozhi's house and attacks her. Consequently, at the end of the tussle, we witness a brutally murdered Thenmozhi. Almost simultaneously, a series of killings shake the city. Evidences and witnesses are against Shiva and the police are keen to apprehend him. Officer Manickavel (K.S.Ravikumar) arrives to investigate the case. Does Shiva committ the murder or is he innocent as he claims?
When the question troubles everybody, Shiva is seen to knock Dr.Radha's house when she is out of town. He bothers her daughter Meera (Anjali). After some time Meera gives in to his bugging and opens the house. Appearing somewhat crazy, mysterious and annoying, Shiva enters the house and continues to trouble her. She begins to doubt him and tries to push him out of the house. When the door opens to their fight, a uniformed policeman(Sethu) comes to Meera's rescue. Meera gets completely relieved when he ties Shiva to a chair at gun point. Upon interrogation, Shiva narrates his past, reveals his true identity and background. Listening to it, does the policeman believe him to be innocent and guileless? Does he set him free? At this point, an unexpected twist completely takes the story on a different track.
Meanwhile, Inspector Manickavel arrests Dr. Radha and presents her before court. Is the psychiatric specialist the killer or does she reveal details about the true killer? Does all end well? What happens to Shiva and the policeman ? Do they harm Meera or do they get caught in Meera's menacing clutch? Satrumun Kidaitha Thagaval reveals the knot on the big screen.
Director Bhuvanai Kannan has done his best as director and dialogue writer. Though the film does not fail to offer those edge-of-the-seat moments, the songs are the killjoys. When one seems intent to discover the twist and turns in the story, a song (most of them are saucy item numbers) pops up on the screen and dampens the pace of the film.
Kanal Kannan has indeed scored in his full-length role. His amazing stunts indeed prove him as a hero material. However, in terms of acting, the stunt master has a long way to go!Ammuvaagiya Naan Bharathi too has done her best; Khushbu as the dignified psychiatrist, K.S.Ravikumar whose role too is spiced up with some heroic touches, Sethu as the fake policeman have performed their parts appreciably well.
The story chosen is appealing. But the addition of the commercial ingredients has indeed diluted its original tone and course.