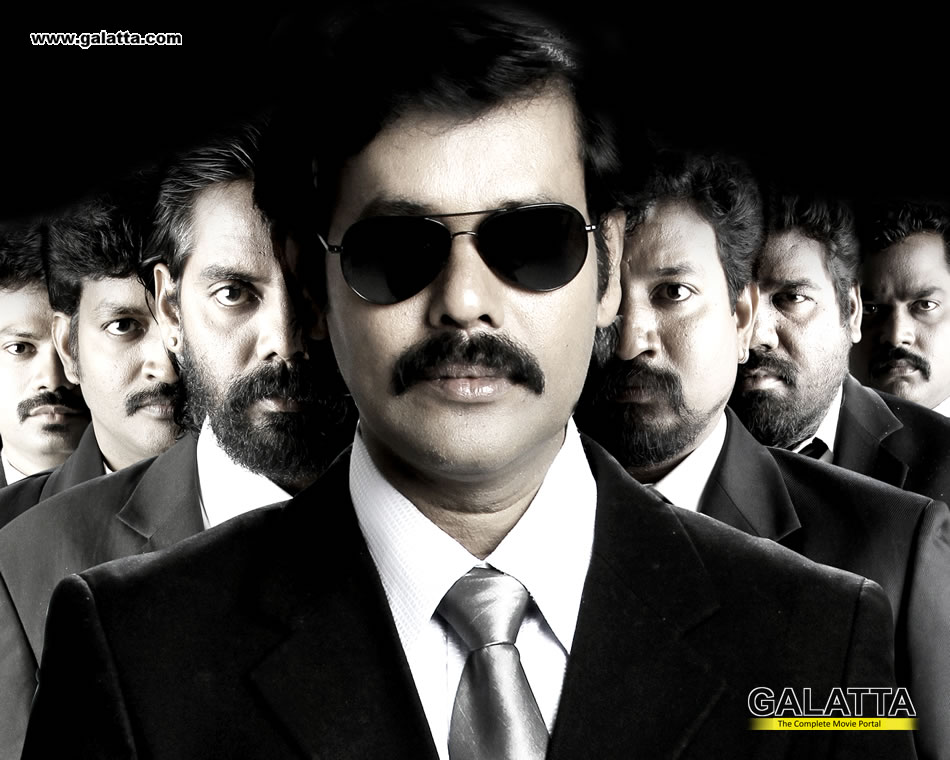 Sathuranka Vettai Movie review
Sathuranka Vettai - Right from the title, the makers have gotten us interested. Actor and director Manobala's maiden production venture from his Picture House banner, jointly with SR Cinema. The movie is being released by N. Lingusamy's Thirrupathi Brothers and has music by Sean Roldan.
Gandhi Babu (Natty) is a mastermind con who can just about con even the feathers off a bird. He makes a living by duping people and is on the Police's Most Wanted list. After a sad incident in his childhood, Babu decides that "Money is Ultimate" in life, and is least bothered about how he gets it. With a huge network of accomplices, Babu goes from town to town, making up one scam after the other. He gets nabbed by the Police, but despite thorough and hard investigation he does not reveal where he has stashed his money. Finally, after a lot of bribing, Babu is out of jail. The moment he steps out of the court, he is kidnapped by a gang hired by one of the people Babu cheated in the past. With his life at stake, Babu asks his accomplices to collect all the money he has cheated till date and bring it as his ransom. However, his accomplices take off with all the money, leaving his life at the mercy of ruthless gangsters. What happens next, forms the rest of Sathuranka Vettai.
Director H. Vinoth, though he is labelled a debutant, has surely not given a movie like a debutant would. The meticulous work on details and the casting are excellent. What stands out above all else are the dialogues. The racing screenplay and the enticing dialogues keep the viewers glued to their seats. Sean Roldan's music is only getting better and better with time. Natty Kumar is excellent, as the bold con man. Ishara has done a very good job, and is a face to watch out for, in the future. Valavan, as the menacing baddie, is top class and Ramachandran has played excellently. Veterans Ilavarasu and Ponvannan have done their roles very well.
Sathuranga Vettai - a game for the mind, is a must watch! Don't miss it!