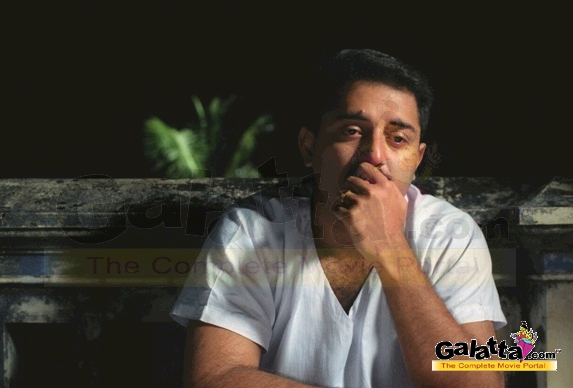 Sasanam Movie review
Director Mahendran who has given evergreen movies like Mullum Malarum, Uthiri Pookal and Jaani has come up with the yet another masterpiece Sasanam. Mahendran has teamed with National Film Development Association to present this visual treat which is placed in a Chettinad milieu. It portrays the life and culture of a small village called Kandanoor where the story is set.
Attempting a film like Sasanam requires courage. It defies the set rules of commercial cinema. Sasanam is a serious film, about real people and real emotions. Arvindsamy has given an award-worthy performance and looks every inch the character he portrays. Gauthami and Ranjitha excel in their respective roles and exhibit the adequate play of emotions.
The loving couple Muthiah (Aravindsamy) and Visalakshi (Gowthami) live a peaceful life in Kandanoor with name and fame. Saroji (Ranjitha) and her mother come from Thanjavur and with nowhere to go, take refuge in Muthiah's house. He does all the needful to these two. The unexpected arrival at Muthiah's house is the food for all gossip in the village.
Following certain circumstances and the relentless scandals spread by the villagers Muthiah and Saroji are able to empathize with each other. Gradually their relationship transforms and ends with them engaging in an illicit relationship. Saroji's mother leaves the city the minute she comes to know if this illegal relationship.
Muthiah confesses to his wife Visalakshi who is very understanding and broad minded and accepts Saroji as her sister.
Meanwhile Saroji gets a job in a dance school. Does she accept that job? Does Muthiah allow her to take up that job? What happens to Visalakshi? The ending makes the heart heavy. Chella Muthu (Thalaivasal Vijay) comes as the friend of Muthiah through out the movie and makes us shed tears at the climax. Throughout the movie stirring and powerful performances can be seen. Aravindsamy has reflected the Chettinad people in his costume, speech and character and given an outstanding performance. Gowthami has done a commendable job as a typical wife.
Ranjitha's acting also steals the show. The scene in which Gowthami meets Ranjitha along with Sabhitha Anand after she knows about Ranjitha's relationship with her husband is an impressive one. Bala Bharathi's music is in sync with the mood of the movie.
This movie will be a trend setter to produce movies that would reflect our own culture. The tense scenes get too heavy after a point and would work only for those who appreciate realistic cinema. Sasanam might not be everybody's cup of tea! But the movie is a master piece from the directorial point of view. More movies of this genre can be expected from the National Film Development Association.