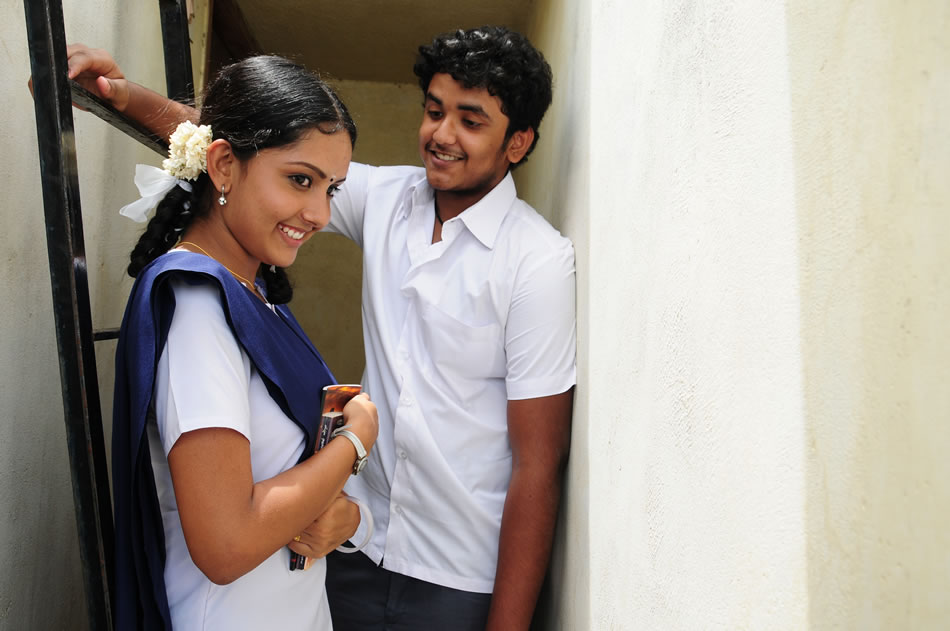 Saattai Movie review
Over the past few years, we have seen lots of films on the quality of the educational system in India. SO now here comes Samuthirakani's Saattai, which is a reality check on government schools in Tamil Nadu. Saattai, produced by director Prabu Solomon and John Max, is directed by M. Anbazhagan. The others in the cast are Thambi Ramaiah, Prem, Junior Balaiah and Murali. Jeeva takes care of the camera. D. Imman has scored the music and Yugabharathi has penned the lyrics.

Whom to be blamed for the poor educational system in rurral areas? Students, Parents, Teachers or the Government?

Saattai narrates the story of Dhayalan (Samuthirani), the newly appointed government teacher who wants to change the working system of government schools in the state. With the help of the principal, he introduces new methods, which takes him closer to the students. But this fetches him the anger of his fellow teachers, who are happy with their lazy routine system. Dhayalan slowly begins to correct everything, the corruptions, adulteration in food, misuse of school funds and so on...

Meanwhile in the school 12B section is considered as most arrogant and undisciplined batch, but within days Dhayalan brings them to his control. In the same class Yuvan falls in love with the newly joined Mahima but she rejects him. At one point Yuvan behaves rudely with her; though not consciously. But to his dismay Mahima attempts suicide and the blame falls on Dhayalan (the school watchman apparently mistakes Dhaya and Mahima's conversation). Dhaya is now insulted, beaten and arrested! What will happen next? So watch out for Saattai!

Saattai looks like a very clinched cup of tea. We have already seen many such flicks with the same story line. However director M. Anbazhagan's idea to cast Samuthirakani as the school teacher needs to be appreciated as he fits the bill perfectly. Sadly all the others in the star cast are adequate; even the award winning Thambi Ramaiah seems to be a bit over acting. Jeeva's camera works are perfect while Imman's music looks apt for the subject.

The film is an eye opener to the government and teachers.