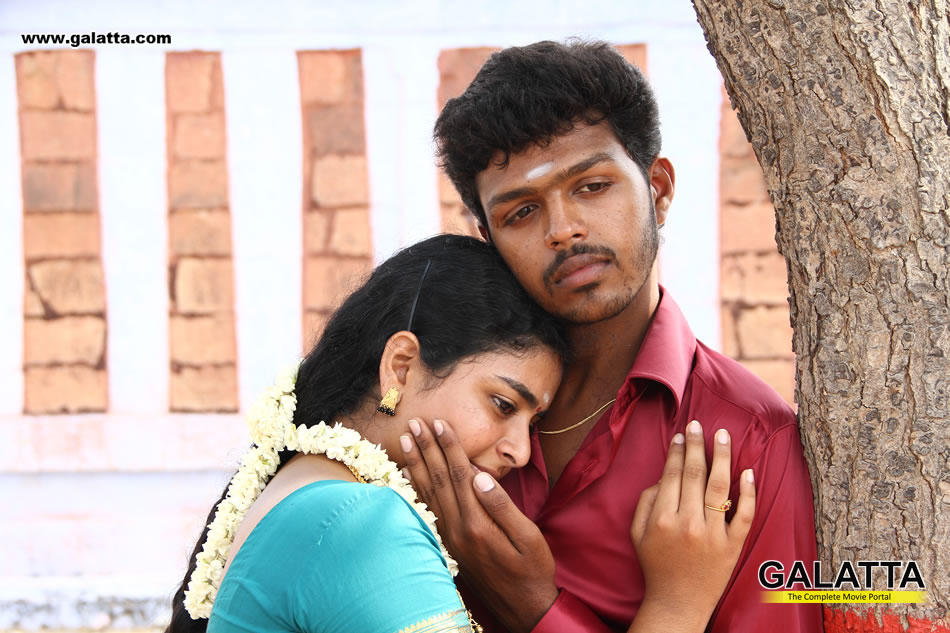 Raattinam Movie review
Raattinam, which means giant wheels, has been making news ever since its launch. The first look and teasers revealed that the film is an intense love story with the right dosage of reality. The film has managed to create a great pre-release buzz in the industry. Prominent directors Cheran, Gautham Menon, Bhagyaraj, Vivekha, Prabhu Solomon and Ezhil congratulated the team for their wonderful effort. Ace director Bhagyaraj praised debutant director Thangasami for his racy screenplay, freshness in script and perfect casting.

The film has debutants Lagubaran and Swathi in lead roles. Also in the star cast are Ajaiathith, Umasree, Revathi, Raja, Dharun, Kanagasapapathi and Elizabeth. The technical team comprises of Manuramesan (music), P. Rajsundar (camera), Manikarthik (art) and Gopikrishna (editing).

Here we take a look at the review...

When Jayam (Lagubaran), brother of a local politician, goes on a mission to fix his friend's love life, he accidentally meets Dhanam (Swathy), higher secondary student, and obviously it's love at first sight for me. After few initial hiccups, Dhanam reciprocates his love and at this point it is revealed that her father (Suman) is a top official in Tuticorin Port while her uncle is the leading criminal lawyer. Jayam and Dhanam decides to go on an outing and to their dismay police arrests them. But things turns right suddenly and the Inspector warns them and leaves her but the news goes to Dhanam's uncle. What happens next is the crux of Raattinam and be ready to view the harsh reality of life in the climax.

Tuticorin is as beautiful as ever, cinematographer Raj Sundar has rightly captured the beach locations in its right tone. Kudos to debutant director Thangasamy for writing a realistic script and underplaying it. There are no rugged bite-the-tongue and scream kind of villains in Raattinam, it is the situation that turns the game upside down here. There are shades of Balaji Shakthivel's Kadhal and Gautham Menon's Vinnaithaandi Varuvaayaa (only in the climax). At the end it is the love story that wins away all the accolades. However the director should tweak the film (especially in the second half) to increase the pace. Music by Manurameshan is impressive.

Coming to the star cast, both Lagubaran and Swathy has done a very neat jobs. Their characters are fresh and the on screen chemistry is pretty awesome. However they will have to improve their facial expressions and body language especially in the emotional scenes. The rest of the star cast including Suman, Thangasamy (as Jayam's brother) and Elizabeth fits the bill perfectly.

Raattinam, a giant wheel which has romance, sentiment, friendship and a harsh dosage of reality.