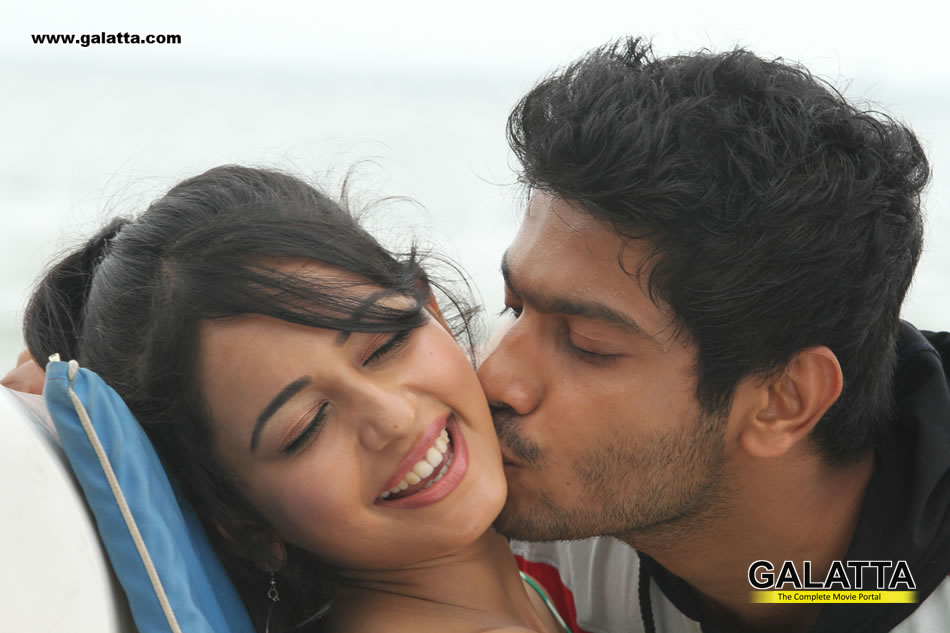 Puthagam Movie review
The Pongal race got bigger and tougher with Puthagam joining the list. Puthagam, directed by debutant Vijay Adhiraj, stars Arya's brother Sathya, Sanjay Bharati, Vignesh and Rakul Preet in the lead roles. Music composed by James Vasanthan is already well received. The film is produced by Dr. V Ramadoss. Let's take a look at the plot...

Puthagam narrates the life story of three youngsters who lives takes a U turn when money starts poring in... The irony is the sources of their new income leads to a great trouble... Satya, Sanjay and Vignesh are thick friends who stays together. Sanjay works with a courier company while Vignesh is with a spa but the third one, Satya takes no pain and he doesn't work at all. At this juncture Satya falls for a TV news reporter (Rakul Preet Singh).

Director Vijay Adiraj has used the first half to introduce and develp the characters while the film gets serious in the second half. As the name indicates, this book is a thriller and we don't want to reveal anything more considering the suspense element. Special credits to cinematographer Lasman for his excellent camera works. James Vasanthan's music is peppy and exciting, probably this is first full-fledged urban-ish album. When it comes to performance, Rakul Preet Singh stands out with her sensible acting... Sanjay Bharathi's puts forth a promising performance on screen. Arya's brother Sathya makes a decent start and his charming looks add more value... Vignesh and Telugu star Jagpathi Babu has done their role well. However the director has to tweak the screenplay a bit to make the story interesting.
This Puthagam is an interesting book....