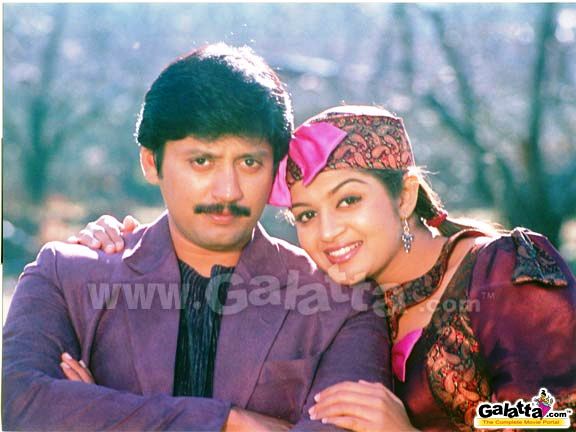 Pulan Visaranai 2 Movie review
Pulan Visaranai 2, a sequel to the super hit Captain Vijayakanth starrer, again brings together actor Prashanth and director RK Selvamani after their yesteryear blockbuster Chembaruthi. Produced by Ibrahim Rawther, who also produced Pulan Visaranai, this movie has three lead ladies - Ashwini, Adeem Khan and Karthika. Joshua Shridhar has composed the music for this action thriller while Rajarajan has handled the camera. The movie went on floors quite some years back has finally hit the screens today.
The movie opens to an offshore oil rig in Delhi where a group of engineers are working day and night to locate underwater oil reserves. The group strikes it rich and identifies a huge oil source. However, the company's owner (Pyramid Natarajan) wants to enjoy all the riches himself and so, in collaboration with another business tycoon (RK), he fools the engineers and sends them on a vacation to Kulu Manali. Here, all the engineers are murdered and it is made to look like an accident. However, one lady engineer alone escapes and comes back to Delhi. But, the villains find our about her return and shoot her also. The Commissioner of Police (Prashanth) is an honest cop who comes across the shot engineer and takes her to the hospital. On knowing about the controversy, he starts investigating the oil company and comes to know about their criminal activities. However, the evil guys wipe out all the members of the Commissioner's family. How does the Commissioner get his revenge and how he brings the criminals to book, forms the rest of the story.
Director RK Selvamani's Pulan Visaranai was a huge hit and he has tried to bring an equally engrossing story to the big screens in the sequel too. The screenplay is taut and keeps the viewers engrossed. He should be commended for boldly bringing on screen the very many issues that a common man faces and how corruption is prevalent everywhere. Prashanth, as the tough and honest cop is perfect. He excels in his role. Karthika doesn't have much screen time but impresses in the scenes she is a part of. RK steals the show as the mean and corrupt businessman. Veterans Pyramid Natarajan, Radha Ravi, Anand Raj and Mansur Ali Khan have played their parts very well. Joshua Shridhar's songs are good but the background score could have been better. Cinematographer Rajarajan's work behind the camera is very good, especially in the stunt sequences. The movie's duration could have been trimmed a bit.
Pulan Visaranai 2 is a perfect sequel to the yesteryear blockbuster. Don't miss it.