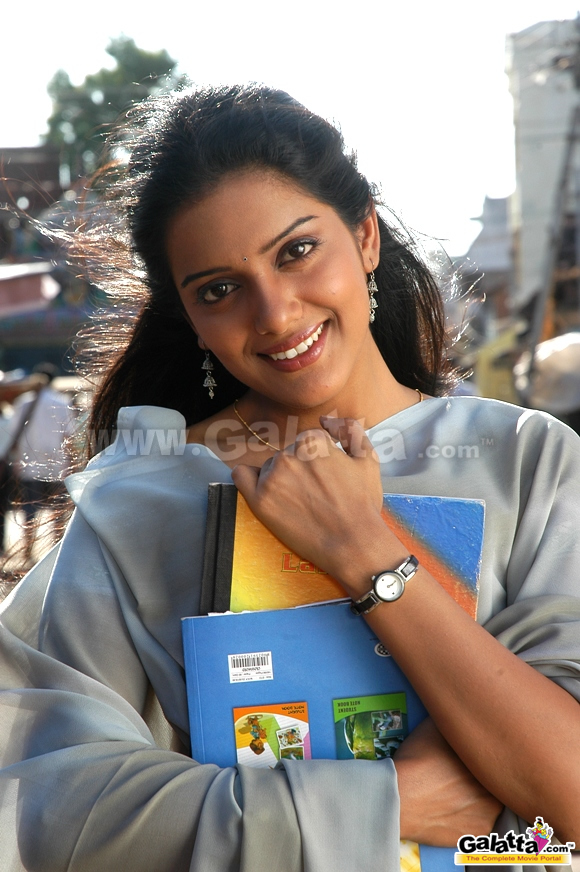 Pidichirukku Movie review
Pidichirukku deals with love and liking on an intimate scale without including any excessive formulae. It is just the realistic portrayal of love that blossoms between two young people and the sensitive story about faithful lovers caters to the tastes of its youthful audience in a realistic manner. No extra dramatization has been done to modify the artists' roles or the storyline to add more masala.
Ashok Kumar (Velu) is a young entrepreneur; he runs a lorry transport corporation. While on his way to inspect an accident site, he meets with a minor accident, caused by the recklessness of a college girl (Visaka). Feeling guilty for her mistake and in an attempt to find Velu's condition, Manju throws curious glances at the transport office, which she passes through everyday enroute to college. Propelled by her curiosity, one fine day she drops by at his office. An irritated and disinterested Velu refuses to strike a conversation with her. His naughty friends mock her. Insulted, Manju scurries away.
Unable to efface him from her thoughts, Manju sends him a note, enquiring about his recovery. Warmed by her caring nature, Velu gives up his bad impression about Manju. Both of them continue to meet, setting up a cozy nest at the rear of a lorry. Soon, Manju's father Mariyadas (Sampathraj) a customs-officer, while on duty, finds them together, in a dazed state. Furious at their behaviour, he scolds them and drags Manju from the place. Velu's friends approach Mariyadas to patch up the whole issue. But the drunk and disoriented bunch creates a huge mess at Manju's place. Due to this episode and Manju's relationship with Velu, Mariyadas shifts residence to another town.
One of Velu's contacts informs desperate Velu about Manju's relocation. Following these directions, Velu travels to Pune along with his friend (Kanja Karuppu). They embark upon a search and Kanja Karuppu spots her in a church. This time too, the friends are subject to Mariyadas' derision as well as physical attack. However, during the brief meeting, Kanja Karuppu explains Velu's love to Manju and asks her to meet them at 6 a.m. next day outside her residence.
Against all odds, does Manju recognize Velu's love? Does she gather the courage to step out of her own house? Does she get any help and understanding from any of her family members? All these questions bear answers in the climax of Pidichirukku.
Pidichirukku is hero Ashok's second film after Murugaa. He has done his best as the young man, fraught with love and longing. Though she does not have many opportunities to express her talent, heroine Visaka too performed well. Kanja Karuppu has done a fulfilling role in Pidichirukku. With casual comedy and a poignant character, his role has a wholesome dimension. Story, screenplay, dialogue, and direction are by Kanagu. He has documented a love tale with genuine feeling. Songs in Manu Rameshan's music are good.
Had the second half had been scripted and polished with more fitting sequences, Pidichirukku would have definitely evolved as a more likeable (Pidichirukku) film.