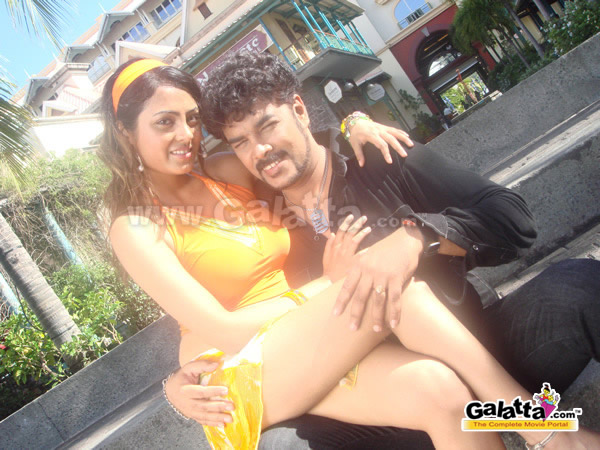 Perumal Movie review
What do you get when you mix, action, comedy, romance and glamour - obviously, a movie. But for a good movie, you need a strong storyline supported by great performances. So does Perumal get full marks? Well it just manages to scrape through.
Perumal (Sundar C.) works for a transportation company. His job takes him to Andhra Pradesh, where he meets Dr. Alamu (Meenakshi), a damsel in distress. She is witness to a crime and the criminals are chasing her, out to eliminate her. She meets Perumal, who promises to help and protect her. He brings her to Chennai and uses his wits and strength to fight the rowdies and outwit them. So what is the terrible crime she has witnessed? Read on. The main villain is Venkaiah (Kota Srinivas Rao), a don of Cudappah district in Andhra Pradesh. His son Bhadra (played by newcomer Sudhir) is a knife-wielding criminal who has no respect for the law (not surprising!). He assists his father in the business of manufacturing fake medicines, thus resulting in the death of several innocent children. Alamu, who works in a government hospital, reports this issue to the hospital chief but Bhadra kills him. Alamu records the murder on her mobile phone camera (the advantages of technology!). But Bhadra sees her and along with his men, chases her. She then meets Perumal, who promises to help her in her fight for justice.
The rest of the cast includes Vivek, who plays a Tamizhan and a Telugu. The Telugu character is quite hilarious. His sister Saroja (Namitha - the glamour quotient) is a thief in love with Perumal (no twist there!). The movie is interlaced with some interesting comedy sequences between Sundar C. and Vivek. Namitha also has her moments. Vincent Selva has tried to tell a socially-relevant tale with the usual doses of masala. Though the heart is the right place, the movie lacks a strong storyline and better characterizations.
Cinematographer Banu Murugan makes his debut with this film. His work his commendable.
Review by Padma Iyer