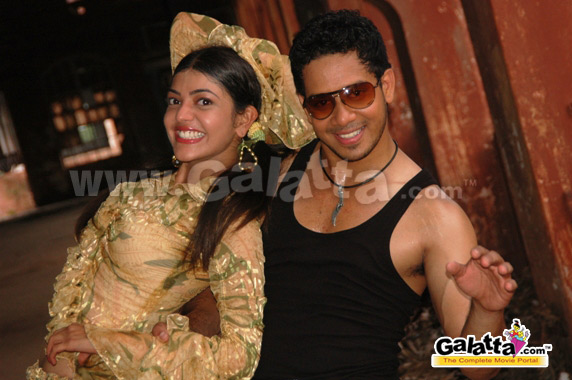 Pazhani Movie review
As promised by the tag line, Pazhani is indeed a commercial potpourri. Perarasu has taken up the familiar brother-sister sentiment for Pazhani and it has worked out favourably.
Bharath is the affectionate brother and guardian angel of his elder sister Khusbu. Khusbu knowledge is limited to maintaining the home and showering unconditional love on her one and only brother Bharath. Obviously, she is not aware of her husband Biju Menon's other life. A businessman, Menon maintains another family that he has coolly set up with mistress Aishwarya. Menon, trapped by her magical charm, has a wild and irresistible lust for Aishwarya. During one of his weak moments, he drafts a will, naming Aishwarya as the sole owner of his entire property after his demise. Aishwarya's assistant (Raj Kapoor) is the mastermind behind all her wily ways.
Bharath, after spending a period in jail, comes to meet his loving sister Khusbu. Incidentally, Bharath comes to know about his brother-in-law's sly ways and the double game he is playing with his sister. Angry and affected, Bharath vows to protect Khusbu from the emotional assault and to expose Menon's true colours.
How he unites his loving sister Khusbu with her husband forms the rest of the story. Working in his task to reveal the scam played by Menon, Bharath wages a relentless battle with Menon, Aishwarya and Raj Kapoor. In between, he takes romantic breaks, dancing and singing with Kajal Aggarwal. So there is enough action, romance and sentiment to savour in Pazhani.
Bharath has shed the aura of the soft lover-boy that has been around him for long. His action sequences in Pazhani are excellent and show the hard work and interest he has showed in working for this role. Kajal Aggarwal is pretty, glamorous and does her job satisfactorily. Khusbu, as usual, has given a sterling performance. Raj Kapoor shines as the new villain. His words and expressions spew enough venom on his enemies.
Srikanth Deva, Perarasu's favorite music director, has fulfilled his expected role. The songs belong to the trendy 'Kuthu' type. Perarasu has sung a foot-tapping number along with Suchitra. He has also handled the story, screenplay and direction, in addition to penning the lyrics for the songs.
Had the brother-sister sentiment been portrayed with more depth, audiences would have been able to empathize even more effectively with their trials and tribulations. Pazhani will definitely please the masses.