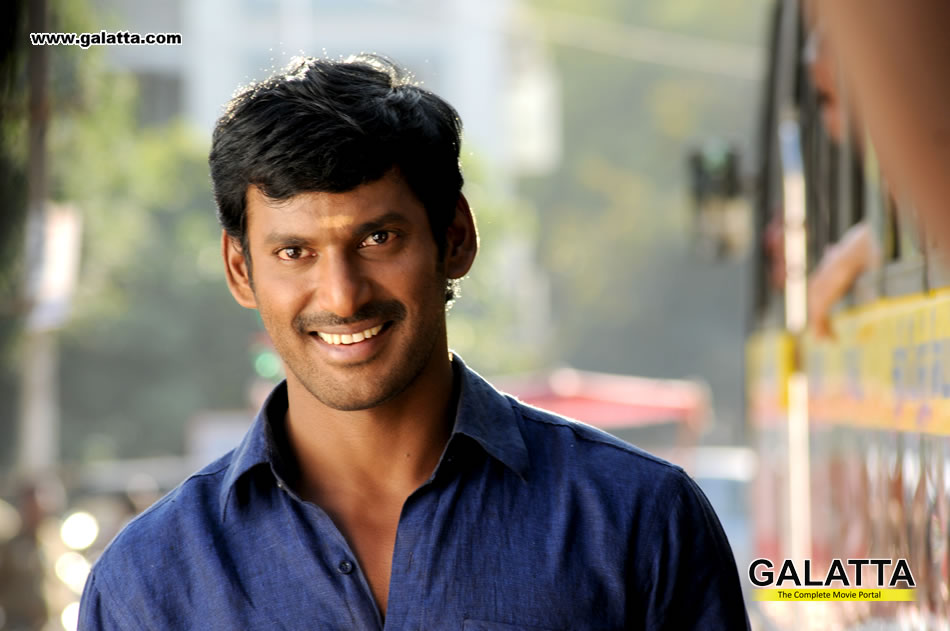 Pattathu Yaanai Movie review
Over the years Vishal has emerged as the young action hero of Kollywood. And now the tall-dark hunk is back with yet another commercial pot boiler, Pattathu Yaanai, directed by Bhoopathy Pandian. Another highlight of the film is Aishwarya, action king Arjun's daughter, who is making a grand big screen entry with this flick. Here we take a look at the plot.

THE PLOT: Gouravam (Santhanam) is a well-known cook in Karaikudi, he ends up ion trouble when a local goon forces him to do the catering service for his wedding. Enter Saravanan (Vishal) along with his four friends, who works for Gouravam. After messing up the whole issue, Gouravam along with his team decides to leave Karaikudi and move to Trichy to open a restaurant. Will he succeed?

Well, that is one part of the story. On the other side, there are two local goons in Trichy, who fights each other for power and fame. And one of them eyes the pretty Aishu's (Aishwarya). Then there is Saravanan who falls for Aishu on the very first sight. And now the real action begins... Saravanan also has a painful past, so watch out to know more...

THE PERFORMANCE: Vishal is as usual good with the action scenes and in this flick he has also successfully tried comedy. But the same old predictable stories are getting clinched. It's high time that Vishal tries his hands on different genres and storylines. Arjun's daughter Aishwarya has made a successful launch but she will have to work hard on her emotions and body language. Santhanam's comedy is over the top in the first half but latter he hits the right note. The rest of the star cast has done their role well. Director Bhoopathy Pandian could have tweaked the screenplay a little bit to make the story more racy and interesting. Music by Thaman, Sabesh-Murali (BG) are average while Vaithy's camera works are good.

Overall, Pattathu Yaanai is an old wine in an old bottle... Watch it for Vishal!