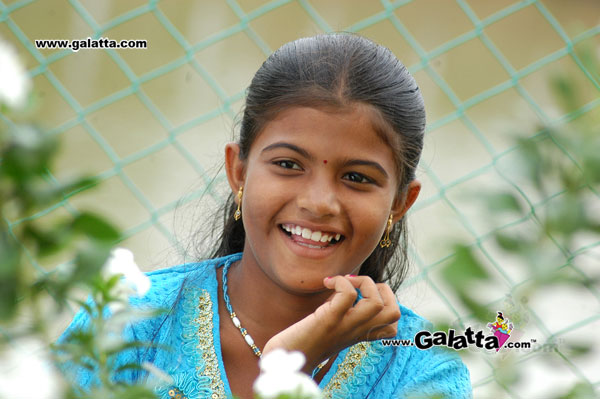 Pasanga Movie review
Movies based on children are often a delight to watch. My Dear Kuttichathan and Anjali are films which people still relate to. Every Christmas, Hollywood directors release movies for children, which become family entertainers. It's been quite a while since Tamil audiences watched a movie with mischievous children, their days at school and the relationships they share with their parents and siblings. Vasantha Balan's Veyil, Thangar Bachan's Azhaghi and Sasi's Poo had stories based on childhood relationships.
The scenes featuring children were present minimally as the plots were about the lives of the characters in their adulthood. Like Bharathi Raja, these directors displayed villages on the silver screen by having the plots evolving in villages. After having given a blockbuster hit with his directorial debut and his first production Subramaniapuram, Sasikumar on behalf of Company Productions delivers yet another classic in this genre with Pasanga directed by debutant Pandiraj.
Who's in it?
Pasanga (meaning children) has a lot of new faces in the cast and crew. Kishore (Anbukarasu), Sriram (Jeeva Nithyanandham), Thaarani (Manonmani), Pandian (Pakkada), Murugesh (Kutti Mani), Yoganathan (Akila) and Karthik Raja (Bujjima) play the lead characters among the many children featured in the movie. They are supported by Vimal (Meenashi Sundaram), Vega (Sobhi Kannu) of Saroja fame, Jayaprakash (Chokkalingam), Sujatha (Muthadakki), Sivakumar (Vellaichamy) and Senthikumari (Pothumpenn). Pandiraj handles the story, screenplay, dialogues and direction while James Vasanthan does the music. Lyrics are by Thamarai, Yugabharathi and James Vasanthan.
What's it about?
Families in the neighbourhood are scared of Jeeva and his friends Pakkada and Kutti Mani, students of sixth standard in a matriculation school where Sriram's father Chokkalingam is the class teacher. Sriram ensures that all his classmates obey his rules and has been the class leader for the past five years. He also has a crush on Manonmani, daughter of his aunt. Sriram, Pakkada and Kutti Mani are treated as a major threat even by the elders due to their mischief.
Ener Anbukarasu, from a middle class family. Vellaichamy, father of Anbu, inculcates good manners in him and wants to give his son a good education. But suddenly, he makes his son leave the English medium school, saying he isn't able to afford the high fees any further. He and his family leave the city and move to the outskirts where rents are lower. Anbu joins the same class where Jeeva and his gang study. From his first day at school, Anbukarasu wins the hearts of the teachers and his classmates. He is voted the class leader and also excels in academics. Jeeva finds he is losing his respect in the school and gets further agitated when his father and Manonmani also support Anbukarasu. Jeolousy and hatred grow; Jeeva prays that Anbu leaves the school and the city. But Anbukarasu always tries to sort things out and becomes friends with Jeeva which the latter never accepts. Jeeva treats Anbu as his arch rival. Finally, Anbu makes Jeeva agree for a wager of 50 Indian stamps if he convinces Jeeva to cherish him as his friend, not a foe.
The story, apart from revolving around the rivalry between Anbukarasu and Jeeva, also depicts the relationship between the parents and their children along with the beautiful love story of Meenakshi Sundaram and Sobhi Kannu.
The Performances
First of all, kudos to Sasikumar and Pandiraj for selecting the perfect cast for Pasanga. The performances of all the actors and actresses including the children deserve a standing ovation. It really is a difficult task while directing children, to make them understand the script or the scene and get the best out of them. Pandiraj emerges very successful in this department. The Pasanga gang makes you laugh aloud with their mischief and you are sure to think about your near and dear ones while watching them. Jayaprakash as the school teacher and the father of Jeeva has a convincing role to play. The dialogues he shares with Sivakumar (one of the tear-jerking scenes in the movie) regarding the importance of a husband-wife relationship and how their quarrels and fights might affect the well being of their children are sensitive and emotional. Pandiraj has taken much effort to see to that they do not sound like dry sermons. Debutant Vimal and Vega portray the young village lovers and it is a delight to get an insight into the 'telephonic conversations' between them. Vimal is promising while Vega is a rising star and is sure to go places.
Kishore, Sriram, Thaarani, Pandian, Murugesh, Yoganathan and Karthik Raja deserve a special applause for having made Pasanga memorable with their acting.
For the Techie Lovers
Cinematography and art direction play a vital role in any village-based subject. One of the major plus points of the movie is the work of Prem Kumar and Crawford. Pandiraj's excels in his narration style, screenplay, dialogues and direction. Music by James Vasanthan is one of the biggest pluses of the movie. Having delivered a super duper hit with Subramaniapuram for Company Productions, he recreates the magic in Pasanga. All the four songs stand tall. 'Oru Vetkam Varuthey' is another 'Kangal Erandal'. Dr. Balamuralikrishna's 'Anbale Azhagaghum Veedu' is a musical delight. Vasanthan's re-recording is apt and adds more flavour to the movie. Editing and costume design are worthy of mention. Overall, Pasanga is technically brilliant.
Final Verdict
Three Cheers to Sasikumar for having made Pandiraj give Tamil cinema yet another classic and a masterpiece. Pasanga shall be treasured by audiences and loved by all. Galatta has always appreciated good cinema and Pasanga is nothing short of astounding. So, got any plans for the weekend? Watch Pasanga!
Cheers! : Entire cast and crew of Pasanga!

Review by Shailesh