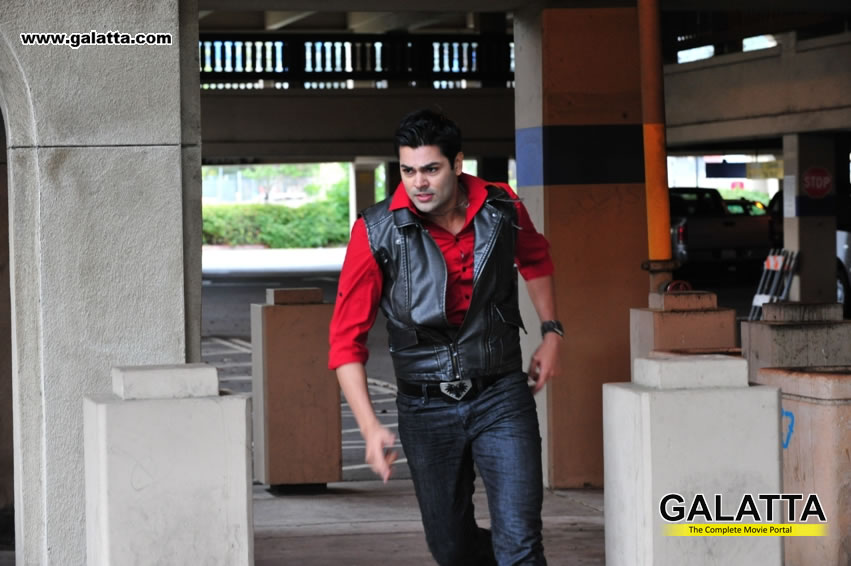 Panithuli Movie review
Handsome hunk Ganesh Venkatram's Panithuli, is let down hugely by the script and the handling of the film. Ganesh Venkatram and Shobana's acting are the highlights of the movie, and lend credibility. An IT professional, Shiva (Ganesh) and Meera (Shobana) are madly in love, and have everything going for them. With Meera's help, Shiva lands a job in the US, and before he takes off, he meets Meera's father to ask her hand. Rajaraman (Meera's father), asks Shiva to prove his love, by not contacting Meera for a year, but still being in love with her. Shiva is off to the US, and after a while, we see him getting really cozy with his sexy colleague Maya (Kalpana Pandit). During a camping trip, Shiva drinks a potion concocted by a Red Indian Shaman, and suddenly finds his life topsy-turvy. It is then that we find out that Shiva met with an accident in his first week in the US, and has partial amnesia, and had forgotten about Meera totally! Does Shiva get back his memory? Who does Shiva choose between Meera and Maya? Was Shiva's accident really an accident? Watch the movie to get to know all the answers!
The makers of the movie, Natty Kumar and Dr. Jay, have tried to include a lot of twists and turns in the plot, but really leave everybody wondering what is actually happening on screen. There is a lot of disconnect in the story, and a lot of innovation has been tried, but fails to hit the mark. Ganesh Venkatram has showed that he is capable of being more than just a lover boy or an action hreo, with a good portrayal of a mentally challenged guy, too. Shobana makes a mark with her neat portrayal. The casting for the characters other than the lead pair, has also left a lot to be desired. The background score is a slight let-down, but the songs are lilting. A better storyline, and a tauter script could have made the movie a lot more interesting.