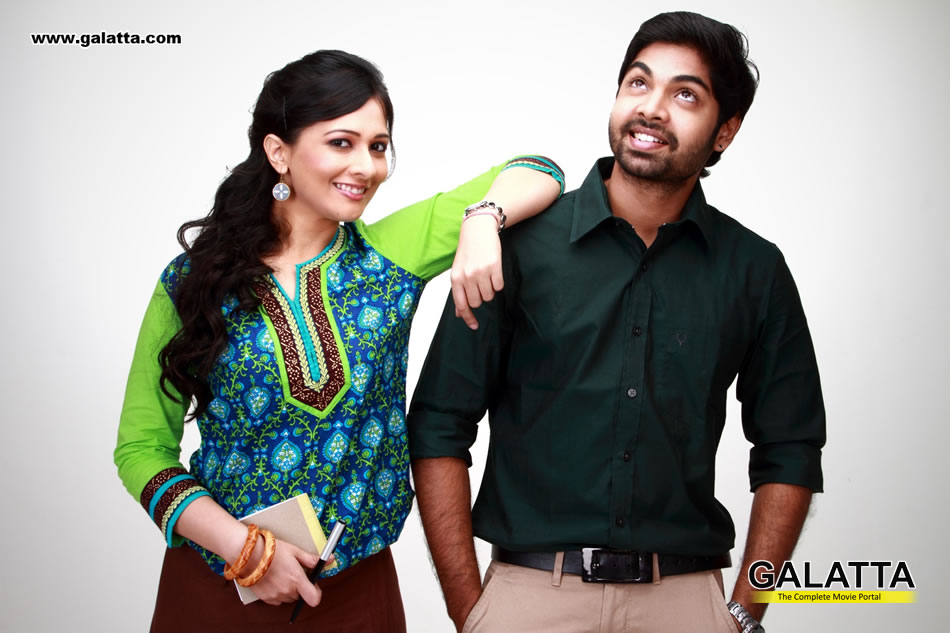 About

Oru Modhal Oru Kadhal
Karthik is left heartbroken when his girlfriend, Subha, breaks up with him. Thankfully, his grief is short-lived as he chances upon Anusha, his student, who could be the girl for him.
Oru Modhal Oru Kadhal Movie review
Coming from the house of Kandhan Gear Up Entertainment, Oru Modhal Oru Kadhal is a romantic comedy written and directed by TG Keerthi Kumar...
The movie opens to a sort of a background flashback for the hero Karthik and four of his friends. They are shown as children who don't listen to their parents and grow up being naughty and unruly children. Karthik (Vivek Rajagopal) is an aspiring director who is deeply in love with a girl. When some problems arise in the girl's life, he tries convincing his parents and friends to help him. Despite their warnings he brushes them all off and goes to get the girl, but lands in a Police station and rejected by the girl. Totally depressed and frustrated he leaves Chennai to take up a teaching job at Bengaluru. Here, he falls for another girl Anusha (Megha Burma). Anusha is a Punjabi girl who also falls for him. On finishing her course, she leaves for Delhi and Karthik follows her. What happens next, forms the rest of the story. Watch Oru Modhal Oru Kadhal on the big screens to know.
Director Keerthi Kumar has taken a real life romantic story and tried to bring it alive on the big screen with a dose of humour in it. Though the attempt should be lauded, the lack of punch in the screenplay and the crass and crude attempts at comedy fall flat. Vivek Rajagopal looks impressive, but needs to work on his acting skills. He is good with his dance moves and impresses in the songs. Mumbai-based model Megha Burma does not have much to do in the movie, but needs to improve on her emoting skills. Music is very good and composer KR Kawin needs a special commendation for the 'Punjabiya Paatha' song which has come out very well. Yugga H's cinematography is good and keeps the visuals vibrant. The supporting characters do not have much to do, but the hero's friends and his brother's role have been done well. Some of the comedy sequences tickle the funny bone and keeps the viewers laughing.
If a casual romantic comedy is what you are looking for, then head over to watch Oru Modhal Oru Kadhal!