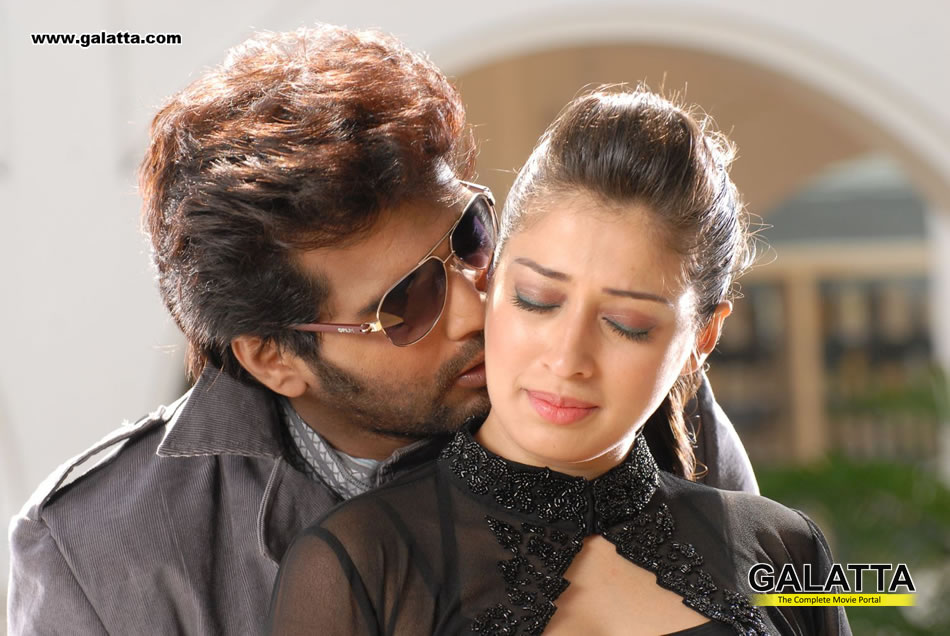 About

Onbathula Guru
Billa, Ranga and Kochadaiyaan are dissatisfied with their respective marriages. Along with their friend Guru, who is about to marry, they resolve to turn bachelors once again and live life to the fullest.
Onbathula Guru Movie review
Vinay is making a comeback to Kollywood with P.T. Selvakumar's Onbathula Guru, which also has Lakshmi Rai, Premji, Aravind Akash, Jagan and Sathyan. The film garnered good attention when the director announced that Ilayathalapathy Vijay, Jiiva and Powerstarare making special appearance in this flick. Produced by S Sivakumar and R Sivakumar, Onbadhula Guru has music by Krishnakumar and cinematography by Chellathurai. Let's take a look at the review...

A bunch of married men want to go back to their bachelor life - this forms the crux of the film. The film opens with an item song performed by Powerstar, the latest sensation. One interesting about the film is that all the characters have movie names in it. Vinay Rai is Billa, Sathyan is Ranga, Aravind Akash is Kochadaiyaan, Chaams is Guru, then there is Velu Nayakar, Nilambari, Anniyan and Kanchana.

Billa, Ranga and Kochadaiyaan decides to go on a jolly trip, where they relieve their unhappy marriages, fun-filled bachelor lives and their complete past. Guru is about to get married and he too joins the funs. The friends end up in Bangalore to meet old friend Charles (Premji), who is also caught in the same situation. There they also meet Sanjana (Laksmi Rai)... What will happen next? Watch out....

The film emphasizes more on the comedy factor. As usual Vinay, Sathyan, Aravind and Premgi have done their role well whereas Lakshmi Rai is the glam fact. Music by K is average. The supporting cast has done their role perfectly. The spoof scenes from popular Tamil films are pretty good.

Onbathula Guru is a fun-filled joy ride!