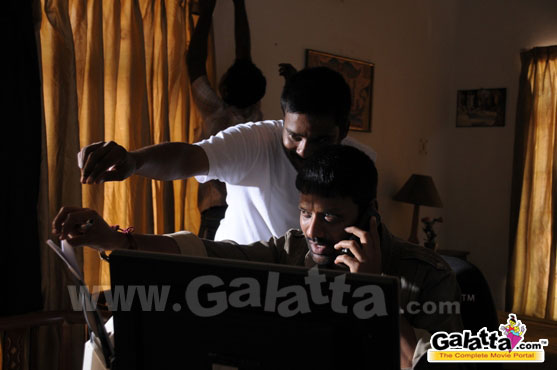 Newtonin Moondraam Vidhi Movie review
As a director, S.J. Suryah has always thrilled us with movies like Vaali and Kushi, but as an actor, his luck hasn't been so good. But when you watch Newtonin Moondraam Vidhi, you realize that he has worked very hard and has shown tremendous improvement. A fast-paced thriller, the movie is a complete masala flick with all the ingredients that will appeal to the front row audience.
So what is the movie about? It is a simple revenge saga, something not new to Indian cinema, but what makes it stand out is an extremely taut screenplay and a gripping plot. The protagonist is Guru (S.J. Suryah) who is grieving at the loss of his lover Priya (Sayali Bhagat). The story unfolds in a flashback about how Guru, a fashion designer and Priya, a TV anchor meet, and after the usual tiffs and quarrels, fall in love. The two decide that they want to spend the rest of their lives together.
But all is not smooth sailing for the love birds. On the eve of their wedding, Priya is kidnapped, raped and killed while Guru is put behind bars in a false case. The man behind all these atrocities is JP (Rajeev), Priya's boss who is fanatically obsessed with her. Despite all these criminal acts, JP escapes imprisonment by proving that Priya's death was a suicide.
Cut to the present. Though broken-hearted by Priya's death, Guru decides to take his revenge. He spends one whole year in preparing for his revenge, planning his moves carefully with the help of his friend Raghu, who works for JP. He then calls JP and tells him that he would be dead in two hours. From this point onwards, the movie is a complete action flick; out to prove Newton's third law right - that every action has an equal and opposite reaction.
The high points of the film are the fast-paced screenplay and cinematography, though the climax is very violent and gory. The romance between Suryah and Sayali is cute and enjoyable. Sayali sizzles in every frame of the movie. Though the movie has nothing new to offer, the execution is what makes it a watchable experience.