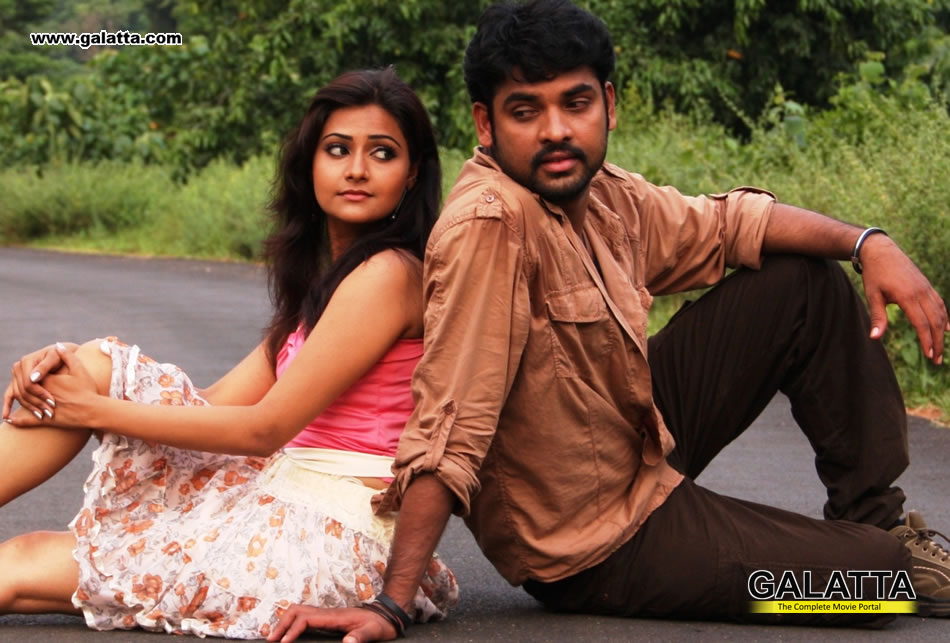 Netru Indru Movie review
Produced by S.Malathy Netru Indru is directed by Padmamagan of Ammuvagiya Naan fame. This film stars Vemal, Richard, Prasanna, Arundhati, Manochitra, Bharani and Nithish in pivotal roles.
After a successfully executed mission of killing Veera, a team of cops are informed that their mission is not complete yet. The captain tells them that there is one more person from that team that they have to kill. He is none other than a fellow police officer David (Prasanna) who turned Veera's spy. So the armed team sets off to the forest in search David. In a parallel track a young woman ventures into the forest with a dissolute driver Shivaji (Vemal). Do they find David? Why is Dhamini very desperate to venture into the forest? How do these two tracks connect? Watch Netru Indru to find out!
In the midst of their mission these cops run into a group who claim to be Tamil terrorists. The two men from the group are killed by the cops but their leader is nowhere to be seen so they seek the help of Akhila (Arundhati) who claims to be a forest native. She promises to help them out and a little into their journey they get to know that she is a prostitute and hence they all want to sleep with her.
Overall this film has all of its commercial elements intact with a lot of suspense and skin show weaved into its screenplay.