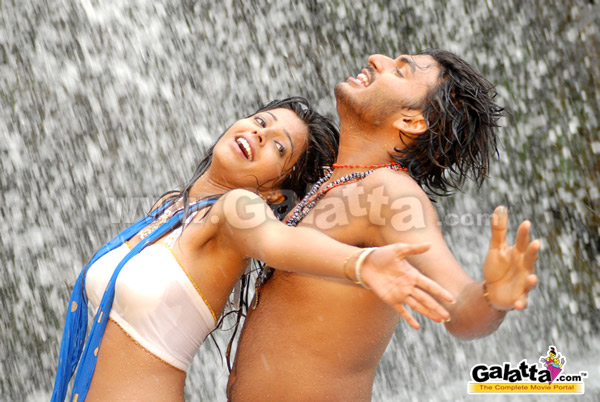 Nesi Movie review
Keeping it simple and straight is debutant director Saravana Krishna in Nesi. On the face of it, Nesi starts off as the usual love story but slowly picks up pace, culminating in a heart-rending ending.
What keeps the tempo going? The brisk narration and the neat work of the lead pair. A large measure of credit goes to the director in building up the characters and keeping the surprise element constantly alive. The movie clearly belongs to character actor Mahadevan. Easy in his mannerisms and elegant in the approach, Mahadevan's towering presence lend a touch of authenticity to his character.
It's the usual pranks till the halfway mark between a bunch of no-gooders - debutant Vikas well supported by Kadhal Sukumar and the girls on the other side of the fence.
On expected lines, Vikas crosses swords with Sonia, little realizing that she is the daughter of a wealthy mine owner (Mahadevan). The swift flashback reveals the other side of Mahadevan. When his sister had decided to marry her lover (who could be a threat to Mahadevan) he had forcibly got her married to a person of his choice.
Mahadevan is at his wits' end now and facing a similar problem when he finds Sonia is determined to marry Vikas. It boils down to the mind game, with Mahadevan using his power to put Vikas behind bars. So what are his tactics and how do the lovers retaliate? See all this and more on the silver screen.
The final segment reminds one of Kadhal where the young lovers are separated. Revealing the end here would mean playing the spoilsport.
The movie has many pluses - a good storyline backed by effective dialogues and pleasing music of Sirpi who seems on his comeback. Vikas and Sonia vibe well on screen, basking in each other's company. Sonia could become most popular if she consolidates this early gain with the right choice of roles. At ease in front of the camera, Sonia is the livewire in the romantic interludes with Vikas. Some tidy work by Vikas makes up for his shoddiness in the early part.