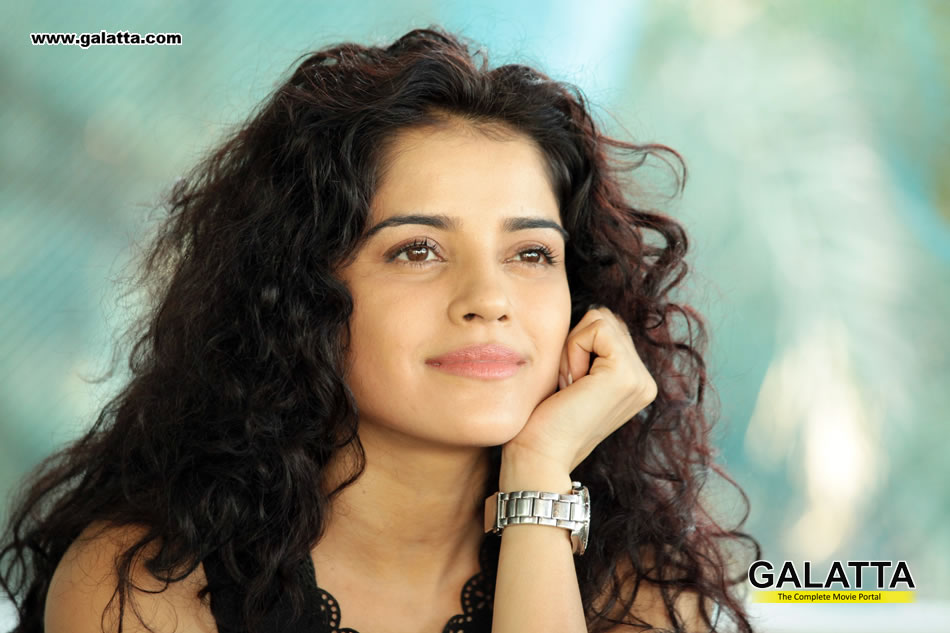 About

Nerungi Vaa Muthamidathe
A road movie with a social message.
Nerungi Vaa Muthamidathe Movie review
Coming from AVA Productions, Nerungi Vaa Muthamidathe is Lakshmy Ramakrishnan's second directorial venture. Starring Pia Bajpai, debutant Shabeer, Sruthi Hariharan, AL Alagappan, Y Gee Mahendra, Bala Saravanan, Viji Chandrasekar, Thambi Ramaiah, Ambika, Gautham Kurup and Thalaivasal Vijay, the movie has an ensemble cast.
Chandru is the son of a wealthy moneylender and Petrol Bunk owner Subramaniam (Y Gee Mahendra). But, being a rebel, he stays away from home and drives lorries for politician Kaleeswaran (AL Alagappan). Our whole country is going through a very bad fuel crisis, and life has come to a standstill in most parts of the country. Chandru is asked by Kaleeswaran and Ooni (Gautham Kurup) to take an important lorry consignment to Karaikal, from Trichy. Chokku (Bala Saravanan) is Chandru's friend who hopes to inherit his uncle's properties and become rich. While transporting the lorry, along the way, Chandru comes across Maha (Sruthi) and her lover who are eloping from their caste-fanatic village. He helps them escape. Rajagopal (Thambi Ramaiah) also asks Chandru for a lift to Kumbakonam and gets into the lorry. Ooni, a secretive character. has some nefarious plans for the lorry's cargo, in mind. Kaleeswaran has some plans of his own. With a lot of political and foreign involvement, some dangerous plan is being hatched, with the power plant at Karaikal being the centre of action. Everything depends on Chandru now. Another person Chandru helps on this journey is Maya (Pia), who is rather lost in life after misunderstanding and later understanding her mother Sita (Viji). Each character has a story and some emotional baggage attached to them. But, the things that are happening around Chandru are something beyond his comprehension, or so it seems. What is happening? What are the plans being hatched? What is Chandru's role in all of this? Watch Nerungi Vaa Muthamidathe to know all the answers...
Director Lakshmy Ramakrishnan has scripted a road story with a lot of interesting characters interspersed. The inter-weaving of the lives of so many characters has been done with a lot of clarity, ensuring that there is no blurring of lines. Shabeer, despite being a debutant, has given a very good performance. Pia delivers a powerful performance in her role as Maya. Sruthi makes a very good debut in Kollywood with this movie, and is sure to go a long way here. The veterans Y Gee Mahendra, AL Alagappan, Thambi Ramaiah and Viji Chandrasekar add value to the movie with their performances. Bala Saravanan and Gautham Kurup have also essayed their roles well. Vinod Bharathi's cinematography is good and the unique angles need a special mention. The music by Madley Blues is noteworthy and keeps the viewers entertained.
AVA Productions and Lakshmy Ramakrishnan have given us an entertaining road trip with a pressing message in Nerungi Vaa Muthamidathe.