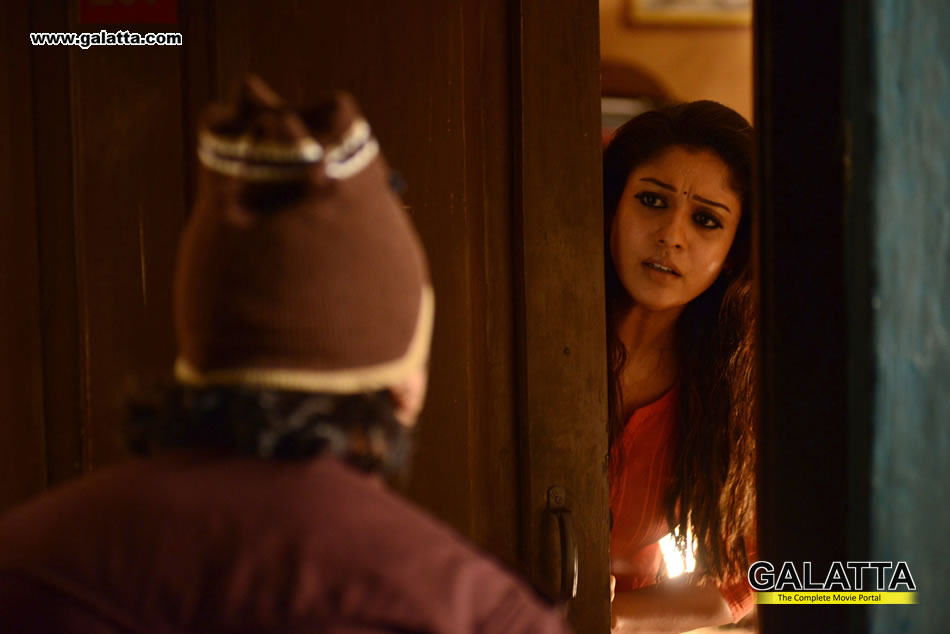 Nee Enge En Anbe Movie review
Nee Enge En Anbe is the Tamil remake of the Hindi original Kahaani which starred Vidya Balan. Directed by Shekar Kammula, the film is a crime drama. Nayanatara reprises the role of Vidya Balan. The music and background score composed by MM Keeravani supports every scene with a bang. Harashavardhan Rane plays the role of Nayantara's husband in the film. Vaibhav Reddy and Pasupathy are seen in pivotal roles. Nee Enge En Anbe is jointly produced by Endemol India, Logline Productions and Viacom 18 Pictures.
Nayantara plays the role of Anamika who comes to Hyderabad in search of her husband. A local policeman played by Vaibhav Reddy helps her out in finding the truth behind her missing husband who was supposed to be captured by a terrorist group. Not a run-of-the mill person missing and search story with chases. The raw feel of a loved one being taken out of one's life suddenly is evident in the scenes. Despite being a remake, it is not a scene-by-scene direct remake, but more of an adaptation. The suspense is completely different from the original film Kahaani.
Written By Neha Lahoti