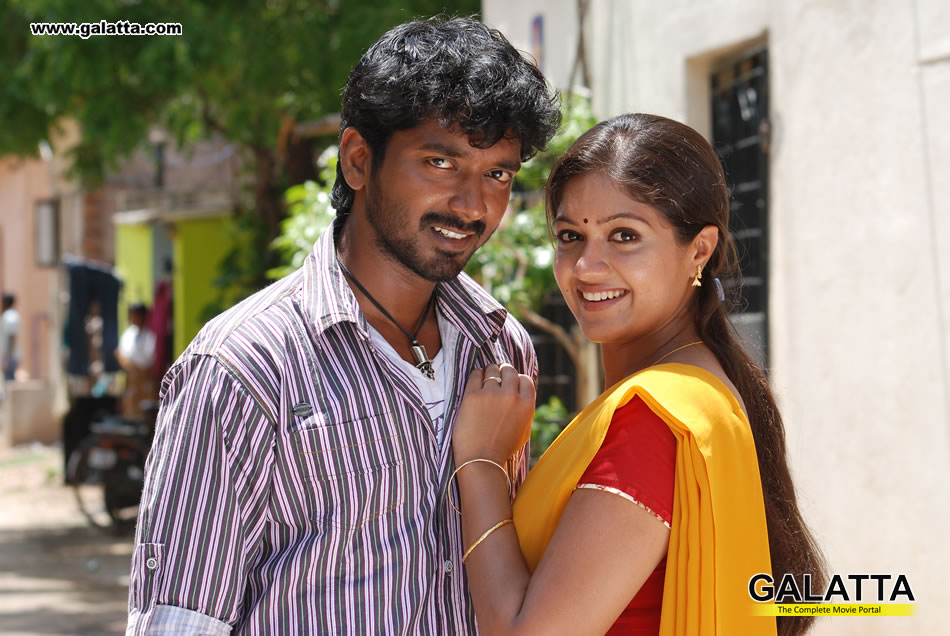 Nanda Nanditha Movie review
It is a very well known fact that romance and Tamil cinema are inseparable. Infact they are like body and soul; so here come yet another love story in Kollywood. Nanda Nanditha is the Tamil version of Kannada film Nanda Loves Nanditha, directed by Ramshiva.

Nanda (Hemachandran) is kicked out of the house by hs father and step-mom and obviously like any other Kollywood film he ends up as a hit man for a local henchmen (Nassar). One day he meets Nanditha (Megha Raj) and love blossoms between the two. But Nadita is completely unaware of Nanda's activities. Meanwhile for the first time Nanda is a given a bloody activity and when he does it, Nandita and her mother becomes the witness. The girl leaves him and goes away from the city quietly with her mother. Nanda becomes a wreck! What will happen next? Watch out for Nanda Nanditha?

Clinched storyline, draggy screenplay, unwanted violence and jarring background scores seems to be the main problem in Nanda Nanditha. The director could have concentrated more on the script and screenplay to make it impressive. Newcomers Hemachandran and Megha Raj needs to improve a lot in terms of acting; especially the body language.

On the whole Nanda Nanditha lacks the spark!