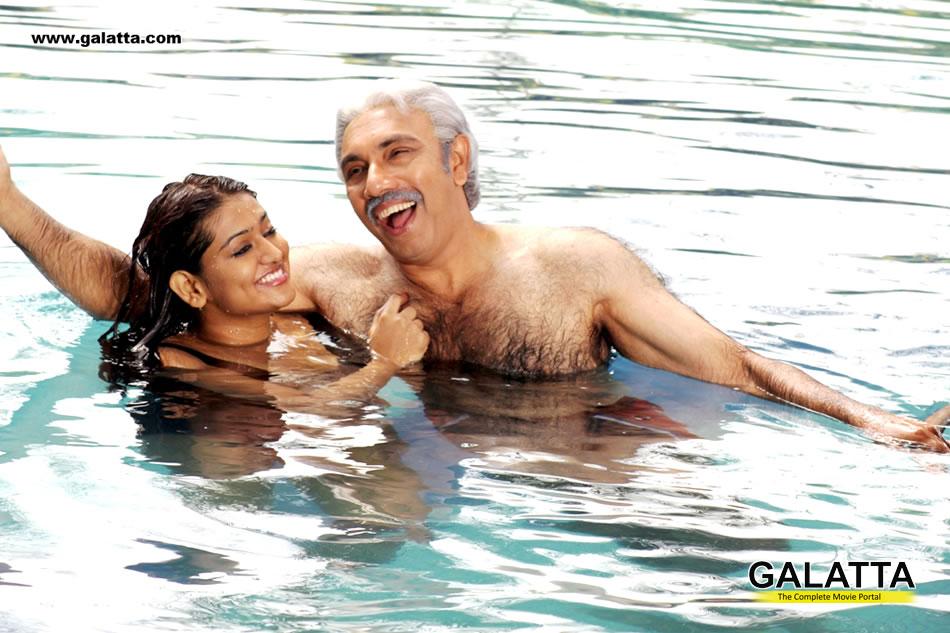 Nagaraja Chozhan MA, MLA Movie review
Manivannan's comeback directorial venture Nagaraja Cholan MA MLA, which is a sequel of his 1994 super hit political film Amaithi Padai, is one of the highly-expected films in Kollywood. There is no doubt that Sathyaraj-Manivannan combo is already a rocking hit, their witty-oneliners are the most awaited. The sequel also stars Seeman, Raghu Manivannan, Mirudula, Komal Sharma and Varsha in lead roles. Interestingly, Nagaraja Cholan MA MLA is Manivannan's 50th film as a director. James Vasanthan is the music director, Sankar is the cinematography. The film is produced by S Ravichandran and K Suresh under V House Production. So here we take a look at the review...

Sneak-Peak: Politics in Tamil Nadu gets dirty with the reentry of Nagaraja Cholan MA MLA, who was away from this game for quite sometime. His main intention now is in selling the foresh land to a Swedish company...

The Plot: Nagaraja Cholan MA MLA (Sathyaraj) is your typical-crooked, money minded politician. He re-enters Tamil politics after a short gap and gets the post of Deputy CM (by blackmailing the CM). And Manimaran (Manivannan) is his assistant in all the bad deeds. Nagaraja Cholan first mission is selling the forest areas to a multi-national Swedish firm. In the process, he decides to bump-off three forest officials, who denies to approve the plan. This leads to trouble... Thangavel (Sathyaraj) enters, the CBI official who takes up the case. Now the cat and mouse game begins. Then there is Seeman, a loyal government servant who also decides to fight against the atrocities done by Nagaraja Cholan MA MLA.

As expected, the electrifying combination of Sathyaraj and Manivannan rocks. Their witty oneliners and sacarstic jokes evokes laughter. But the screenplay lacks clarity, which Amaithi Padai had... Manivannan's story is completely half baked and needs some fine tuning. The film needs an urgent trimming to increase the pace. The rest of the starcast has done their role well. Sankar's cinematography is average and James Vasanthan's music fits the bill.
Watch it for Sathyaraj and Manivannan!