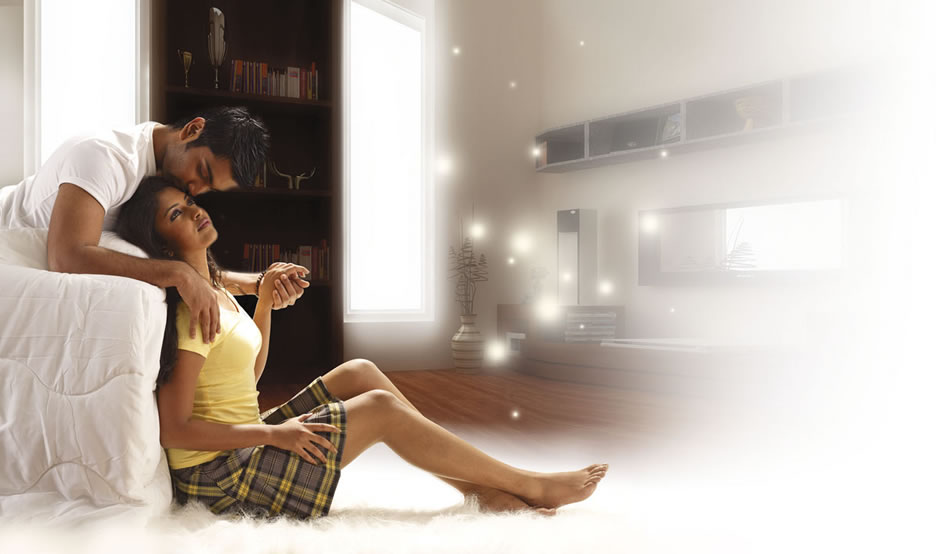 Muppozhuthum Un Karpanaigal Movie review
There is no sure success formula in LOVE! It happens; and when it happens a person can go to any extreme to save his love, this is what producer turned director Elred Kumar has tried to convey in his debut directorial venture Muppozhuthum Un Karpanaigal. Love is what binds us all together and love is what drives us crazy. In cinema, no matter what the genre of the film, there must always be a dose of romance.

The movie is an intense emotional love story. It may start off simple enough as your usual boy-meets-gal, boy falls irrevocably in love with gal kind of story. But the boy is just not the regular starry eyed Romeo, he's the passionate lover who won't take NO for an answer. This is a roller-coaster ride through his mind...

What is it about?

Set in the backdrop of the IT industry, this is an urban tale of love and loss. The movie details the life of Ram aka Ramachandran (Atharvaa), who looks every bit the IT Professional - very urban and very hip. It takes you through the various events in his life and the emotions he goes through. Then there is Charulatha (Amala Paul), an urban gal who comes to India after having lived for most part of her life in the U.S. Ram, works hard for five days in a leading software company in Chennai and prefers to spend his weekend in Bangalore with his girlfriend Charu. But things take a U turn when Latha (Amala Paul again) arrives from US. Before you get into any conclusion we would like to clarify that Amala Paul doesn't appear in double role here. Then the romantic love story slowly turns into a psychological thriller. Charu, latha, Charulatha... the confusion begins so watch Muppozhuthum Un Karpanaigal on screens for the answer.

PERFOMANCE

The main highlight of Muppozhuthum Un Karpanaigal is it's rich cinematography and mesmerizing tracks by G.V. Prakash. Shakthi has captured this turbulent tale of love through his lens. His camera works are top notch while there is nothing more to talk about GV's music as it has already rocked all charts. A special mention to Antony L. Ruben for his sleek editing works. Elred Kumar looks impressive as a debutant, however he could have concentrated more on the screenplay to make the film an edge-of-the-seat thriller. The film starts off as a love story but slowly changes into a psychological thriller with few unexpected twists and turns. The stunning locales of Las Vegas (the Sin City), New York and Grand Canyon have been beautifully shown in this intense flick. On the flip side there are too many songs in film and some comes as a speed braker to the pace. Also the director could have tweaked the screenplay to avoid few confusions.

Coming to actors! It is a big break for Atharvaa and it is really hard to believe that this is his second film. He has improved a lot interms of acting since his debut film Baana Kathadi, but should works on his body language and voice modulation. Amala Paul is gorgeous and glamourous too. She fits the bill perfectly as an urban chick. Jayaprakash as doctor is good as always while Anupama is impressive as Atharvaa's mother.

Call it an intense love story or a psychological thriller; MUK is in fact both!