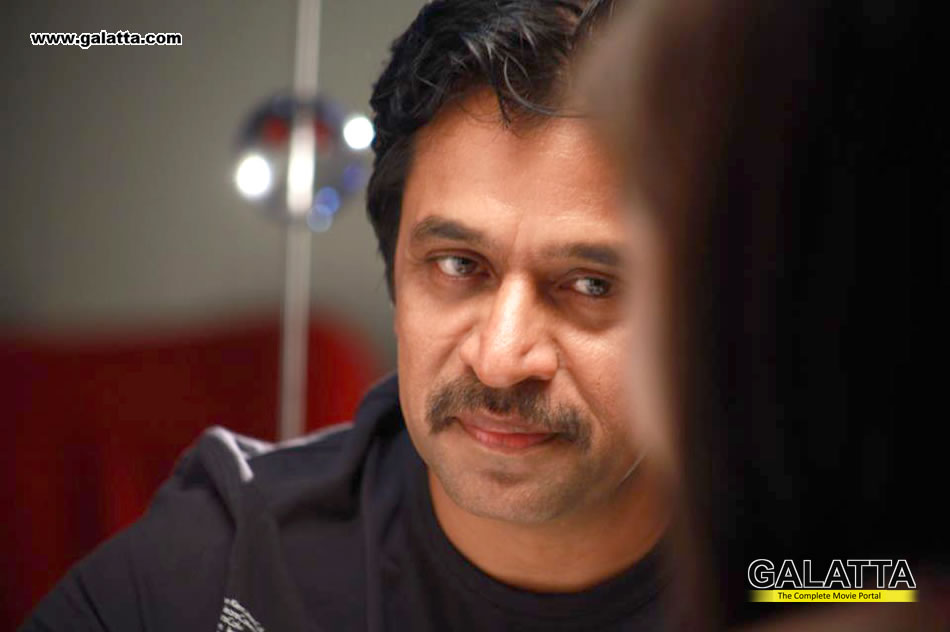 Moondru Per Moondru Kadal Movie review
Director Vasanth is back after quite a while, with MPMK! As the title suggests, MPMK is about three love stories, based across three different terrains: Mountain terrain, Coastal terrain and normal land! But, the interlinking factor in all these three love stories is the lovely love that is evident throughout! But , if you think it is going to be the stories of normal love between a man and a woman, you are wrong! Each of the three stories has a difference, a uniqueness, something that will tug at your heartstrings!
The movie opens to Varun (Vimal) addressing a gathering! He introduces himself, and goes on to tell about his love story with Anjana (Lasini)! He is a Chartered Accountant, and the darling of his parents' eyes! When he accidentally sets eyes on Anjana, she becomes the only person he has eyes for! But, Anjana is in love with Aditya. In a turn of events, Aditya and Anjana break up, and Anjana falls for Varun! When all is going well, Varun tells that he is calling off the relationship, much to the dismay of all around him! When asked for the reason, he cites that he came to this conclusion after coming to know the love story of Gunashekar (Cheran) and Mallika (Muktha Bhanu). Gunashekar is a man with high ideals, and is the head of an organization called Punnagai, which helps in the rehabilitation of former convicts. Mallika is a physiotherapist, the daughter of a fisherman who has struggled to come up in life! When Guna helps Mallika and her family, she is initially very impressed, and this then turns to love! But, the duo do not end up in marriage! Why? What is the reason?
Varun then goes on to tell the love story of Harris (Arjun) and Divya (Surveen Chawla). Divya is a talented swimmer, whose boyfriend and coach Harris, is determined to make her an Olympic medal winner. Divya's father is totally against the relationship. When everything is going smoothly, Harris meets with an accident, and becomes motor plegic (completely paralysed from the neck downwards). Divya is heartbroken, and decides to give up swimming! But, Harris convinces her to resume, and motivates her that the Olympic medal is her only goal! She accepts, with the hope that Harris will recover with her win! However, fate has other plans! How does their love move forward! All the 3 love stories have a twist in them, and all three share a similarity! Wouldn't you want to know what they are? Watch MPMK on the big screens to know!
If we want to watch a good love story, director Vasanth's movies are surely one of the first to come across our minds! However, he has gone one up on himself, and given us 3 tales of love in MPMK! All the characters have been well etched, and aptly cast! The 6 lead characters have performed admirably well! The witty conversations between Vimal and Sathyan evoke laughs! Bhanu's rendition of the Nagercoil style Tamil is praiseworthy! Though Aadukalam Naren appears in very few scenes, he touches your heart with his performance! The wonderful visuals of 3 different terrains have been superbly captured through the lens by cinematographer Bhojan K. Dinesh!. Yuvan's music is one of the most important aspects of MPMK! Almost all the numbers are humworthy!
If romance is your thing, then get ready for a triple dose in MPMK!