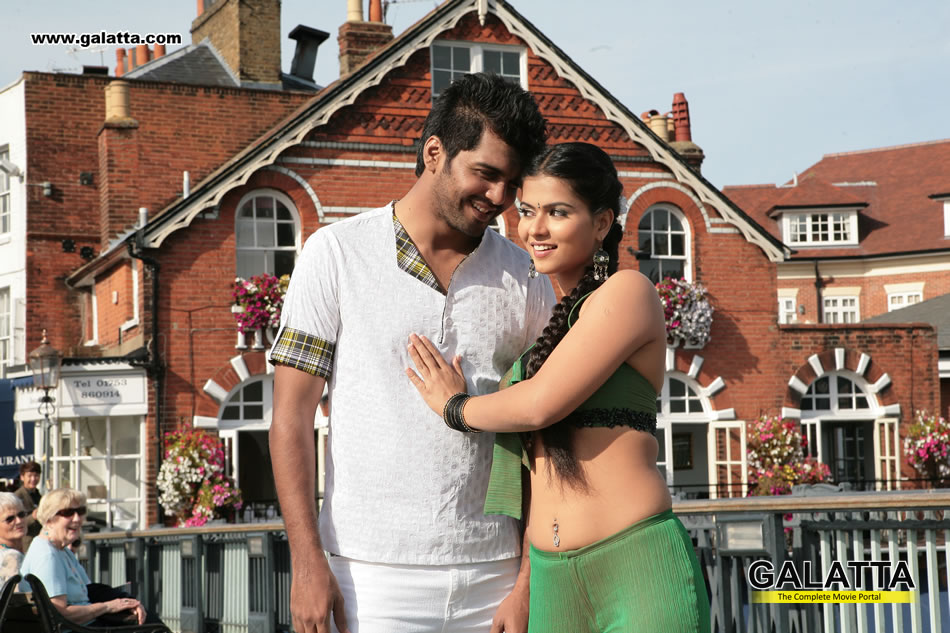 Mirattal Movie review
Babloo (Vinay) is a good natured young man at heart. However, he has no aim in life and wanders aimlessly. A worried father Pandiaraj takes him to Shankar Dhadha (Prabhu) an old city gangster with the hope that he would learn something in life. Babloo is very intelligent and helps Shankar with his intelligence. Babloo believes in using brain power more than brawn power.

As usual, the hero falls in love with the Shankar's only sister Deepika (Sharmila). Unfortunately Shankar is in the dark about the romance between Babloo and his sister. He arranges a match for Deepika with a US groom but as she is in love with Babloo, they run away and get married.

Meanwhile Shankar's rival (Pradeep Rawat) wants to kill Deepika, to take revenge of the death of his son who was bumped off by Shankar. Vinay and Santhaanam makes a good combination on screen. Kannda actress Sharmila has done her part well. Ganja Karuppu fails to evoke laughter but Santhaanam triumphs overall. The songs and the music is also good.

All in all, an enjoyable film. Director Madhesh has succeeded in turning a regular movie about gang rivalry into an interesting story.