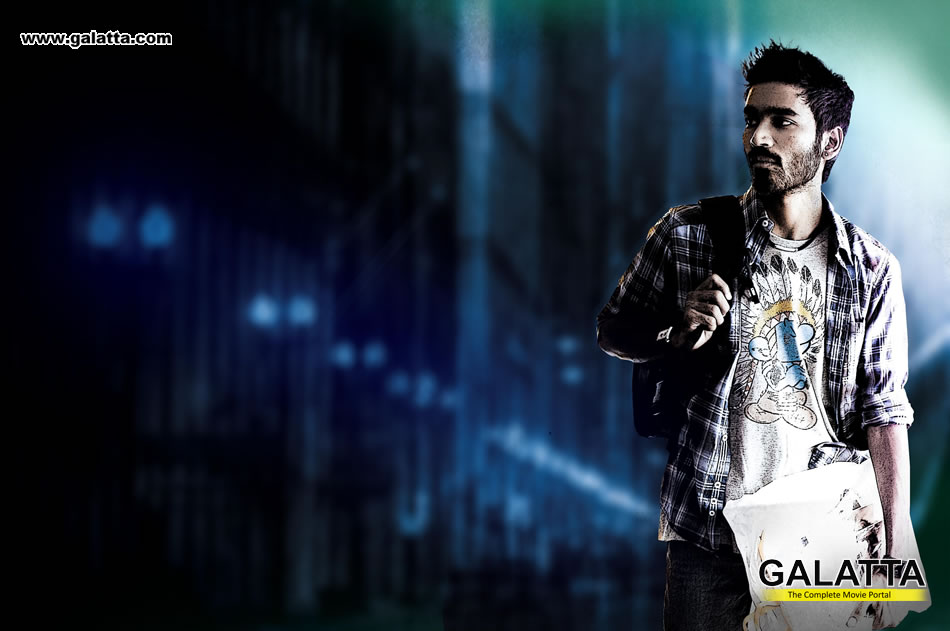 About

Mayakkam Enna
The film narrates the story of an aspiring photograph and his struggles in life.
Mayakkam Enna Movie review
After almost five years, brothers Selvaraghavan and Dhanush are back to create magic onscreen again. The film has been making headline ever since it's launch either for replacing the female lead or the Desi lyrics penned and sung by the brothers. Interestingly with Kolaveri rage creating an impact across the globe Dhanush has already become one of the most searched celebrity on web. So can the brothers weave the magic on screen again? Read on...
Here we bring you an exclusive review of the film...
Karthik Subramanium (Dhanush), an aspiring photographer in Chennai is fascinated about wildlife photography and renowned wildlife photo expert Madhan Krishnasamy (Ravi Prasad) is his idol. Karthik has one dream in life; to become an assistant to Madhan Krishnasamy. Simultaneously Karthik has a group of friend whom he hangs out with. His close friend Sundar (famous photographer Sundar) introduces his girlfriend Yamini (Richa) to him. Interestingly Yamini and Karthik cannot stand each other; what starts as hatred and arrogance obviously ends up as love but with a twist. To know more about the twist and Karthik's passion for photography, watch Mayakkam Enna; only on screens.
Mayakkam Enna has a simple story, with the right mix of emotions and love, with a pinch of reality. In the film director Selvaraghavan has tried to portray the pain of love, alcoholism and how love leads to self-destruction?. The director's story is well backed by G.V. Prakash's excellent background scores and Kola Bhaskar's sleek editing. Cinematographer Ramji's rich and intense visuals is another major highlight of the film.
Coming to the star cast, Richa Gangapadhyay has infact made an impressive start in Tamil. She is natural and Deepa Venkat's perfect dubbing skills are an added advantage. Well known photographer Sundar, who has made his acting debut through this film, has infact made an impressive start. And above all the film belongs to Dhanush! He is their literally on every frame and such an intense role he does it in ease. He has brought out every emotion with perfection; the frustration, guilt, insecurity, alcoholism, passion and so on... The film will definitely be a turning point in the actor's career.
An emotional story, amazing acting, lively character - we guess Mayakkam Enna will be a good watch for this weekend.