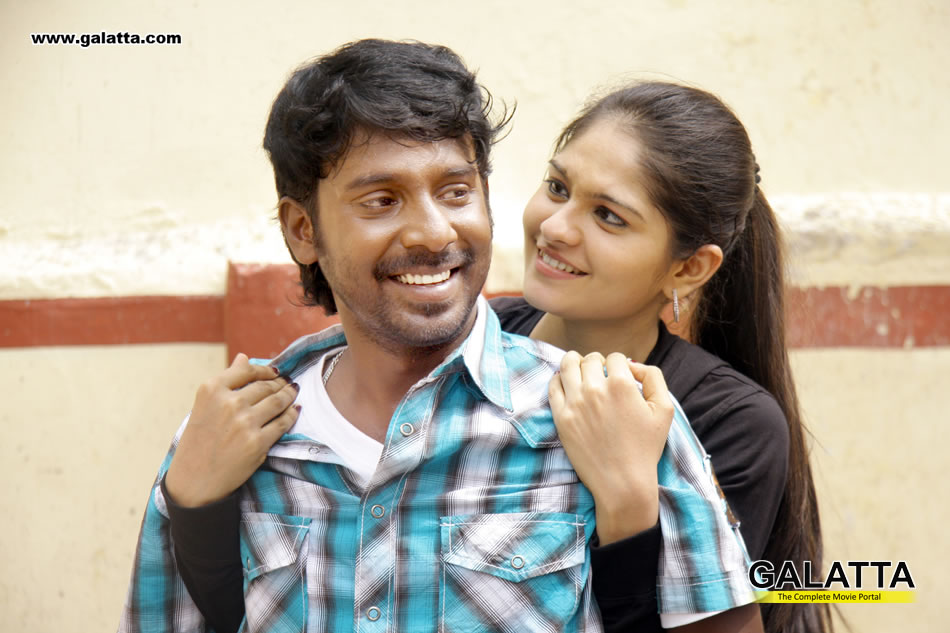 Mathil Mel Poonai Movie review
Director Bharani Jayapal's Mathil Mel Poonai, featuring Vijay Vasanth of Chennai 600028 fame and Vibha Natarajan in the lead roles, has been making headlines ever since its launch! The film, which is based on a real life incident, is produced by GV Kannan.

The director has chosen non-linear narrative structure to narrate this action thriller. The film opens with two different stories - one is about a group of school kids, who indulge in a series of bizarre and violent activities, then the second story revolves around an young couple.

Vijay Vasanth is thrown out of his company due to recession and he ends up as a tutor in a driving school. There he meets the beautiful Priya (Vibha) and they fall in love. Later Priya's father also give a nod for their marriage but an unexpected twist takes place at this point. All goes well, and the duo ties the knot; trouble arises again when they decide to go to their native place. At this point both the stories are conjoined... Watch out...
Looks like the director has drawn a lot of inspiration from many Hollywood flicks... Vijay Vasanth has grown up as an actor, he has delivered a great performance. Vibha looks beautiful on screen and has performed well too. The rest of the charcters have done their role well. The screenplay is a little let down, especially in the first half. Ganesh Raghavendra's background scores are perfect however the songs are not upto the mark. The camera works and editing could have done better.

Watch Mathil Mel Poonai for its new style of narration.