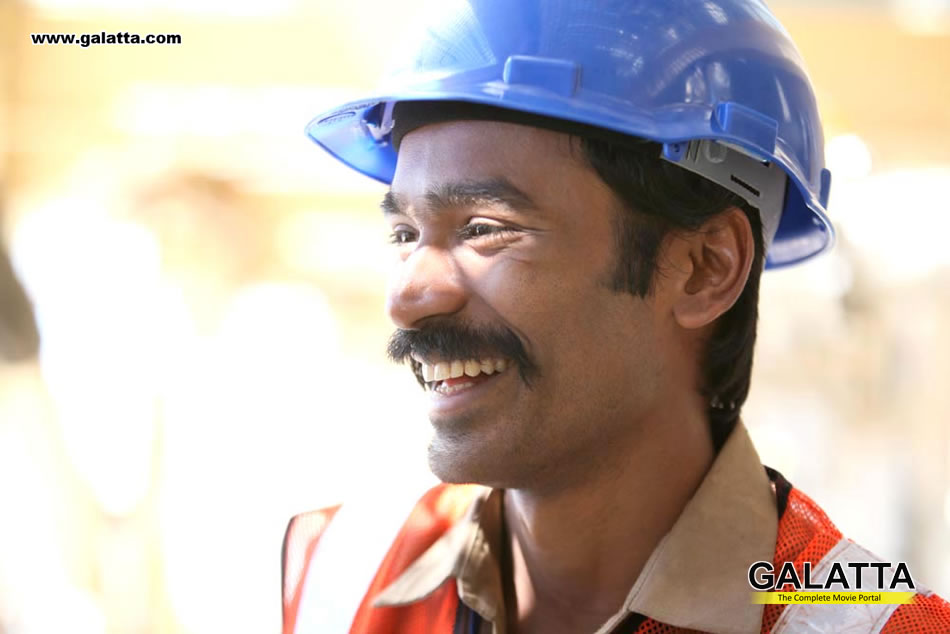 Mariyaan Movie review
How far can you go for your loved ones? How strong is the human will to survive? Well, Dhanush's Maryan is story of love, pain and survival; it's all about one man's struggle and strife. The film is an intense love story that traverses through five emotions, struggle being only one part of it. The emphasis is on rising above the pain and letting love take over. The film is produced by Aascar Ravichandran and boards a very rich technical team. So here we take a look at the plot...

Sneak Peak: Maryan (Dhanush), which means the one who never dies, has a unique talent. He can catch a fish in a single breath under deep sea. Maryan is a simple man from a very remote village (Neerodi) near Kanyakumari and his life revolves around his two friends and an irritating mother (Uma Riaz). Then there is Panimalar (Parvathy), who is even ready to sacrifice her life for Maryan but in turn he ignores her. After a series of incidents, Maryan reciprocates Panimalar's love. Now the village's local henchmen is behind Panimalar, whose uncle (Sasikumar) has borrowed a huge money from him. At a crucial point, Maryan decides to help Panimalar's uncle and lends money from a local contractor. In return, Maryan has go and work in Sudan for two years as per his contract. After two long years, Maryan is on his way to Sudan airport to fly back to his homeland. But unfortunately, a bunch of Sudanese terrorist attacks their car and take Maryan along with his two friends as hostages. Will he survive? Will he ever meet Panimalar in his life? Watch out...

The Highs

1. Dhanush, Dhanush and Dhanush! He is the man of the season. The joy, pain, sufferings, love and so on... he has portrayed every emotions with ease. A splendid show. The scenes where Maryan calls Panimalar, his urge to survive in the deserts are a treat to watch.

2. Parvathy Menon is brilliant as Panimalar. Her desi-looks, dusky skin and intense acting skills fits the bill perfectly. She has in fact lived as Panimalar...

3. A.R. Rahman's music is the real hero of Maryan. He takes the film to the next level. The songs are amazing with 'Nenje Ezhu' being the main highlight. Kudos to the maestro...

4. Another major asset of the film is French cinematographer Marc Koninckx's rich and vibrant visuals. He has captured each and ever moment of the film with perfection.

5. A special mention to Aascar Films and dialogue writer Joe D. Cruz.

The rest of the star cast, Appukutti, Jagan, Salim Kumar, Uma Riaz, Immanuel and Ankur have done their role perfectly. This is director Bharathbala's maiden movie in Tamil, but he has made a very informed choice in terms of casting and the story.

On the flip side: Bharathbala's screenplay could have been better and the same goes to editor Vivek Harshan. There are shades of Rajinikanth in Dhanush's body language, which is actually not very surprising as we all know that he is a hardcore Superstar fan.

On the whole, Maryan is a different experience, worth a watch!