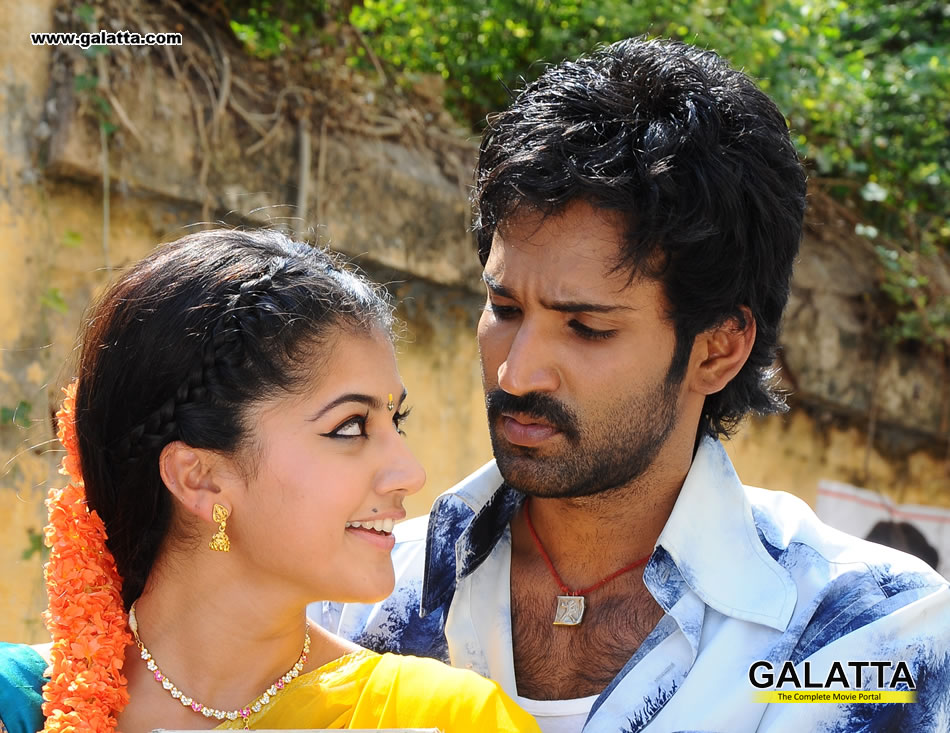 Maranthen Mannithen Movie review
This is the story of 4 young people, set against the backdrop of the floods of the mighty Godavari river!

Mallesh (Adi) is a simple, young man whose only ambition is to have his on boat! Chitra (Lakshmi Manchu) is a rural girl whose single dream is to get married to her childhood love Suri (Sundeep Kishan)! Due to some unforeseen sequences, Mallesh and Chitra end up marrying each other, despite being in love with different people! The movie opens to a scene where the newly married couple of Mallesh and Chitra, are battling a heavy flood and facing lashing rains! This is when, they lose hope of surviving the flood and decide to share their previous love stories! Mallesh is in love with the naughty Sarala (Taapsee), but their love doesn't materialise! Similarly, Chitra's love with Suri also falls apart! Why do these love stories fail? What does nature have in store for these mere mortals? Do Mallesh and Chitra survive the flood? Watch Gundello Godari to get the answers!

One should say Adhi has literally carried the movie on his shoulders! Lakshmi Manchu's portrayal of the simple village girl Chitra, definitely needs a special mention! Her nonchalant acting is too good! Taapsee sizzles in her role as the naughty Sarala, and effects a sensual portrayal! Sundeep Kishan, though not too convincing as a rural lad, has given a commendable performance! Ravi Babu, Praveen and Dhanraj have played their roles to perfection!

Director Kumar Nagendra has taken a very touching storyline, with the 1980's Godavari Floods as the backdrop, and woven Maranthen Mannithen against it! Though the movie doesn't have comedy in it, the screenplay has been well handled to keep it interesting! The 80's feel has been recreated so wonderfully well not just in visuals, but also in the slang and choice of words! Maestro Ilaiyaraaja's music is heart-warming, and gives a major boost to the movie! The Computer Graphics depicting the rainfall and the floods have been wonderfully created! They create a visual splendour, on screen! The cinematography needs a special mention, and editing is perfect too! The art department, has proven to be a valuable asset to this movie!

Maranthen Mannithen, produced by Lakshmi Manchu, has lived up to its expectations, and touches people's hearts!