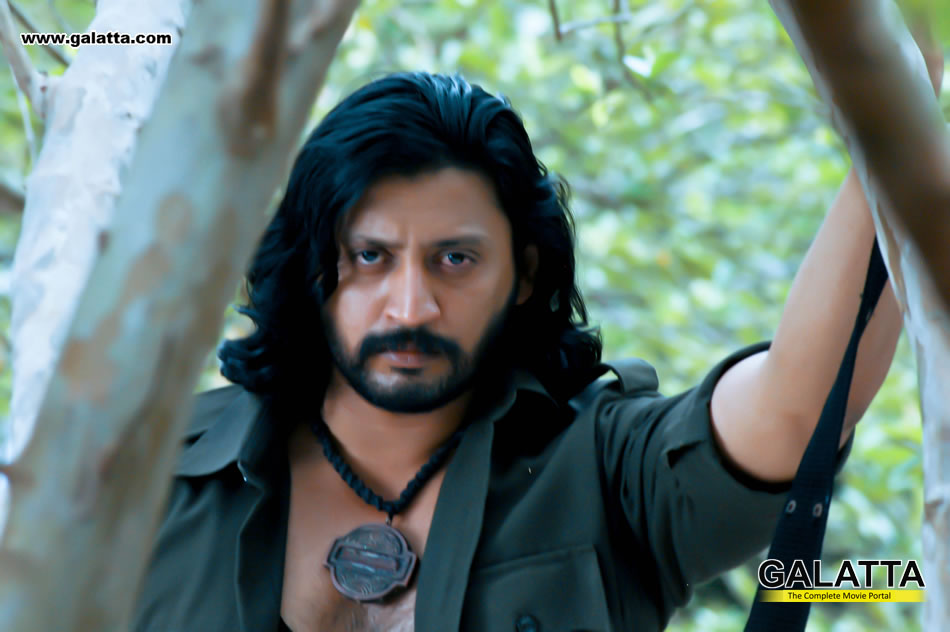 About

Mambattiyan
After the death of his parents, Mambattiyan becomes the local Robin Hood of his village. Can he save his people from evil hands?
Mambattiyan Movie review
With Mambattiyan Prashanth-Thiagarajan duo is back on screen after the colorful Ponnar Shankar! For those of you not updated on the movie, Mambattiyan is the remake of the 80s blockbuster Malaiyur Mambattiyan that starred his father Thiagarajan. After his bedazzling princely avatar in Ponnar Shankar, Prashanth is sporting a more macho get up in this Robin Hood style flick that has Meera Jasmine as the female lead.
Also on board are Prakashraj, Kota Srinivasa Rao and Mumaith Khan, making it the perfect mix for a Telugu version of the movie too. Mambattiyan is directed and produced by his father Thiagarajan and the songs have already topped the charts. For the first time he pairs up with Meera Jasmine, who reprises the role of Saritha in the original. Mumaith Khan plays the part played by Jayamalini. Mambattiyan is not just another remake, for the screenplay has been modified to attract today's audiences; it is grander than the original and many desires that remained unfulfilled while making the original have been realized in this remake.
Greedy landlord Periya Panna (Kota Srinivasa Rao) is always opposed by Chinna Samy (Vijaya Kumar), who works in Periya Panna's farm. Irked by his behavior Priya Panna kills Chinna Samy and his wife. And now enter our hero Mambattiyan (Prashanth), Chinna Samy's elder son. Eventually he takes revenge and then decides to safeguard his village forever. A group of youngsters join him and they set their camp in a nearby forest, making Mambattiyan the local Robinhood. Now enter DIG Ranjith (Prakashraj), who takes up Mambattiyan's case. From there the cat and mouse game begins!
As Thiagarajan has always said, the film is definitely a visual extravaganza! The picturesque locales are a treat for eyes. Cinematography has been given great importance in this remake and Shaji Kumar has taken care of it perfectly. Coming to the performances, it's Prashanth all the way! He is there in every single frame. Meera Jasmine and Mumaith Khan plays his love interest while Vadivelu, who is seen on screen after a longs time, fails to create any impact. Another important role in the film is Prakashraj, that of a police officer, and he fits the bill perfectly.
Thiagarajan, who has always tried his best to boost his son's career, has taken care of the story, screenplay, dialogues, production and direction of the film. Apart from that he has also rendered a song, 'Chinna Ponnu', perfectly.
Macho man Prashanth is back with a bang!